SNSD Style Book to be released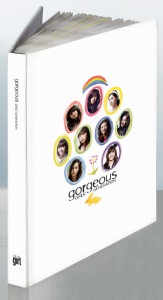 SNSD releases style book.
After a recent topic of Big Bang's 'Shout Yourself Into the World' publication, SNSD releases style book.
SNSD's getting spotlight as a trend setter, leading not only kpop scene but also pop culture trend. Color skinny jeans in Gee performance are getting explosive popularity from young generation. Also SNSD has become a new pop culture code for their interests in fashion.
Elle Girl Chief Editor Nam YoonHee, who planned the style book, said "When we first visited SNSD's dorm for investigate their styles, we thought it was hard to show SNSD's original characters only with their stages. SNSD Style book has 9 styles with practical styling tips."
This style book will be released on 17th March as Elle Girl April Issue's supplement.
credits: NewsEn
http://www.newsen.co…903111652171002
translation: bossa747 @ soshified.com