So Nyuh Shi Dae's Gee, E-Tribe's Composition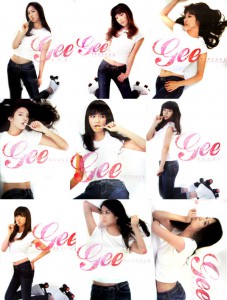 It has recently been revealed that E-Tribe (Ahn MyungWon), who has composed many star singers' songs, had composed So Nyuh Shi Dae's new song, 'Gee.'
Last year, he composed 'U-Go-Girl', making Lee Hyori rise to the top and even composed cute girl group Kara's digital song, 'Yoreulrei.' Besides that, he also composed Uhm JungHwa's 'Disco' and even So Nyuh Shi Dae's comeback mini-album title song 'Gee,' which is becoming a big issue.
According to a pop music judge, "E-Tribe's songs are the start of new trendy music. He uses electronic beats and MIDIs to give his music a trendy feeling."
So Nyuh Shi Dae, who is preparing their comeback with 'Gee,' said, "We received many songs from many famous composers, but E-Tribe's song was the most stylish and trendy so we decided to make this our title song," revealing their reason to why they made 'Gee' their title song.
ⓒ Today Korea
Translations credits to Daisy Kim @ Soshified.com
http://kr.news.yahoo.com/service/news/shel…;newssetid=1352