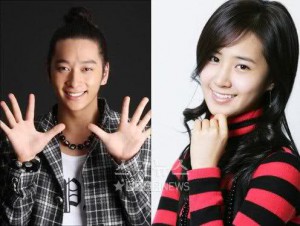 2PM member Hwang Chansung and SNSD member Yuri will be featured on the KBS 2TV's Happy Sunday "Kko Kko Tour Single Single" corner for the second round.
The PD for the show, Cho Seungwook, said that "For the male members, 2PM member Hwang Chansung and actor Jo Donghuk who was in the KBS 1TV daily drama "Miuno Gouna" will be added. For the girl members, SNSD member Yuri, Jin Bora and Kim Sihyang will be added."
The first round of the "Kko Kko Tour" started on September 21st and with the MCs Tak Jaehoon and Shin Junghwan, also featured SNSD member Tiffany, Park Jungah, Amy, Jung Sia, Hong Inyoung as the girl members and Lee Minwoo, Shin Dongwook, Tim, Gil, and athlete Moon Sungmin as the male members as they went to Saipan for the first round of episodes. Among them, Amy, Jung Sia, Lee Minwoo, Gil and Shin Dongwook will continue to be featured in the second round.
Cho Seungwook said that "SNSD's Yuri and Hwang Chansung were recommended by many to have a talent for variety shows so they were invited to come. Moreover, all of the featured members have their own qualities and talents that will make for a new exciting atmosphere for the second round. Please look forward to it."
He added "Being the "Single" part that is a part of the show title "Kko Kko Tour", anyone who meets that criteria can be invited to join."
The second round of the "Kko Kko Tour" took place on Jeju Island and will be broadcast on the first Sunday in November.
Credits to MTStarNews and boxclub@www.soshified.com/forums