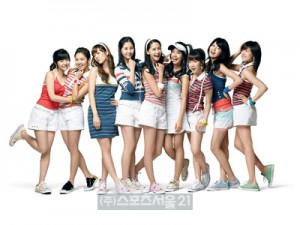 Female groups are having a come-back in the Fall, and male fans are 'happy'.
It looks like male fans' ears and eyes will be entertained this fall. This is because all the female groups that are very popular among the male fans are going to have a come-back in a row.
SNSD, who showed their fresh and bright charms through 'SMTOWN LIVE 08' concert at Seoul Jamshil sports field on the 15th, are also planning to have a come-back in the Fall through their new album. According to the entertainment "The time is still uncertain, but they will be able to meet their fans by October through their new album. Still deciding whether it will be an official album or a mini-album." After hearing that Yoo Youngsuk, who produced 'Blue skies', will be participating in their new album, not only the young but fans over 30's anticipation is gathering.
——————
credits: SportsSeoul21
translated by: minjeong@soshified