Original article : http://www.newsen.co…805091833101002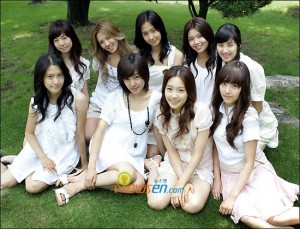 Girls Generation is supporting Yoona's challenge as a rising genuine actress.
On the 9th of May, Newsen's reporter had an on-the-spot meeting with Girls Generation's Jessica, Tiffany and Seo Hyun. "We have watched Yoona's acting skills and we are also surprisingly amazed" and "She is doing a great job. As members of Girls Generation , we are feeling very proud of her" and Yoona's popularity raised.
Yoona's heroine role as Jang Sae Byuk which first broadcast on KBS 1TV's daily drama 'You Are My Destiny' on the 5th of May is getting alot of attention for her excellent acting which is above expectation.
Last year's July MBC "9 End 2 Outs" leads Yoona to debut as a supporting actress. It is a switching point for Yoona since she did not receive huge attention from Girls Generation's debut. However, Yoona grandly opens up a successful era by starring in her KBS drama.
"Yoona is normally a courageous young girl as shown by her character Jang Sae Byuk in the drama and I believe she will do well in future" and "She rarely shows her other side completely even when facing difficulty in filming schedule due to her positive natural personality. It is very praiseworthy," said Jessica smilingly.
Adding on, "Although it is a strenuous daily drama but we realized that this chance leads Yoona to become a (strong) actress in future."
Tiffany added "Because of the busy schedule , I usually watch Yoona's acting through the internet," and "I was very surprised. There were only compliments."
Moreover "After continuously watching Yoona's acting , improvement of the character could be seen. Girls Generation is very proud of it," was applauded.
Furthermore,"Yoona has alot of natural desire. Whenever she has free time in a day, she will vigorously practice by herself" and "I believe she will make it big one day if she continues to work hard."
Finally, "The likelihood of Yoona achieving the current state this soon did not crossed through the minds of the members" and " It also seems that the viewers are very surprised. In a short time, Yoona has grown to be very successful."
Another rough translation.Enjoy^^
P:S if you noticed on the original article, it says that the drama broadcast on KBS 2TV, I think it is supposed to be 1TV. >.

Credits: 김형우 cox109@newsen.com + leezhezin & xiaobik @ SoshiFed for translation