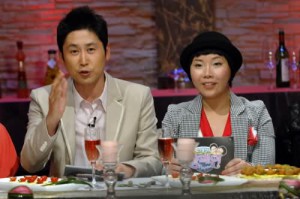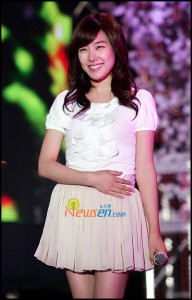 'Champagne' with Tiffany 9.2% Rating. A Tiffany Effect? Or no?
The KBS 2TV show "Shin Dongyup and Shin Bongsung's Champagne" that Tiffany participated in as an MC dropped from high viewer ratings from two weeks earlier.
The "Shin Dongyup and Shin Bongsung's Champagne" that was broadcast on May 3rd garnered a 9.2% rating from TNS Media Korea. Although it was a decrease from the previous broadcast on 4/27, which was the first broadcast for the show, having garnered a 12.5% rating, it can be said that it had faced stiff competition from a competing station's current events documentary and it was difficult for any channel to get over 10% that night.
Airing at similar times, MBC "After News" had received at 10.7% rating, SBS "I wanted to know that" received a 9.8% rating. Considering the weekend night ratings and the spring time broadcasts, the show did according to expectations.
'Champagne' is a segment with "Give me Permission" and "Champagne Talk". On "Give me Permission" every week a male top star appears as a possible son-in-law for Shin Bongsun, and the best son-in-law talks with the 'family' as a talk show. That broadcast, Tiffany took on the role of the daughter and asked the guest many curious questions with wit and charm.
The viewers wrote many encouraging messages on the messageboard after Tiffany's appearance. Some viewers even asked for Tiffany's appearance time to be increased, showing how much Tiffany had exhibited her talkative side that she hadn't shown on previous broadcast shows.
On the other hand, some viewers said that young Tiffany's appearance on the adult talk show changed the atmosphere of the show and raised complaints about it.
credits to NewsEn and boxclub@soshified