Seo Joohyun
. She is just the girl that sang a children's song at her audition. She is just the girl that loves to read self-help books. She is just the girl that attends Dongguk University. She is just the girl that became a star.

Entertainer
. On stage, the goddess Seohyun is revealed. Who would have thought the shy and cute Seobaby that debuted in 2007 would mature into the confident Seolady, the beautiful woman who can kill you with a sexy stare, or give you chills with a tender ballad? Guitars, pianos, she even finally learned how to wink!

Only child
. Eight sisters.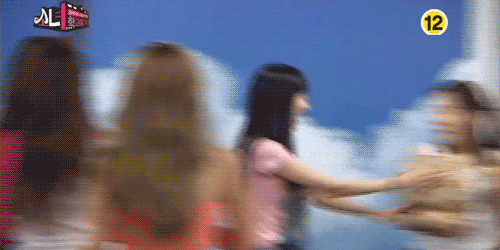 Hamburgers
: synonymous with bad. Gogumas: synonymous with good. From
The Teachings of Seohyun
, chapter 11.
Youngest…in name only. Seohyun's the cute maknae that the unnies love to dote on, but behind the scenes, we really know who bosses the older sisters around. She follows the rules, and she makes sure you follow them too. Maknae on top!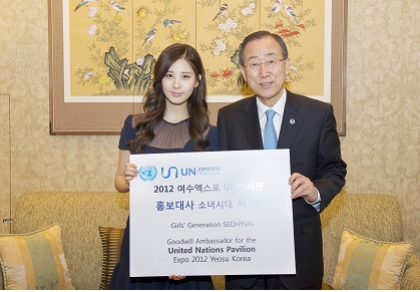 Upstanding citizen
. She was a Goodwill Ambassador, and her idol is UN Secretary General Ban Ki-moon. A national holiday doesn't go by without a message of support from Seohyun. Whether it is to remind fans of the importance of voting, or commemorating the sacrifices of those who helped make Korea what it is today, she genuinely shows that she is proud of her country.

No limits
. Entertainer Seohyun, diplomat Seo Joohyun, the future has no ceiling for her. Seohyun is a brilliant person with the kind of heart and motivation that is truly rare in this world. She can inspire people to do good things, and she can put a smile on a child's face with a song. The world can seem like a bleak place, but she brings real hope. Seohyun embodies the message of love and peace. Happy birthday, Seohyun.
Photos and Video Sources:
MBCkpop@YouTube.com
, Soshified Photo Gallery, SM Entertainment, RGB
Written by: MoonSoshi9@soshified