It's that time again for the Two Moons Review! With Girls' Generation making their long-awaited comeback with "I Got A Boy", the girls gave us all a treat when they released a surprise single and music video, "Dancing Queen". Originally planned for release in 2008, "Dancing Queen" is a remake of Duffy's 2008 hit "Mercy". Girls' Generation gives their own twist to the song, showcasing a fun dance, strong vocals, and the now iconic jeans and white t-shirts, and colorful skinny jeans. As we can see from "Dancing Queen", "Gee" made use of some of the concepts the girls had planned already before the song was shelved, left waiting until now. Let's take a trip into the past with "Dancing Queen".
MoonSoshi9
The coolest thing about "Dancing Queen" is that it was done back in 2008. The majority of the video is old footage that we have never seen before, so I absolutely love that we finally get a chance to watch it. The music video is book-ended with present day Girls' Generation and their "I Got A Boy" concept, and the time machine use to bring it back to 2008 works perfectly.
"Dancing Queen" is a mix of really fantastic vocals and an extremely cute dance. The so-called "cat dance" is cringe-inducing, but in a good way. The girls all have plenty of close-up shots to show the dance off, in addition to over-the-top cuteness. How many times can Yuri bat her eyelashes in a two second solo shot? After a lot of their recent music being more on the sexy/fierce side, going back in time to when the girls were younger and portraying a super cute image is a lot of fun, and for this reason I really enjoy the music video. Another reason I enjoyed the music video? Sunny's hair. Don't get me wrong; I love her funky new style that we get to see before and after the "Dancing Queen" part, but I do miss her flowing brunette hair. The girls' style back then with the jeans and white t-shirt combo and long dark hair is timeless.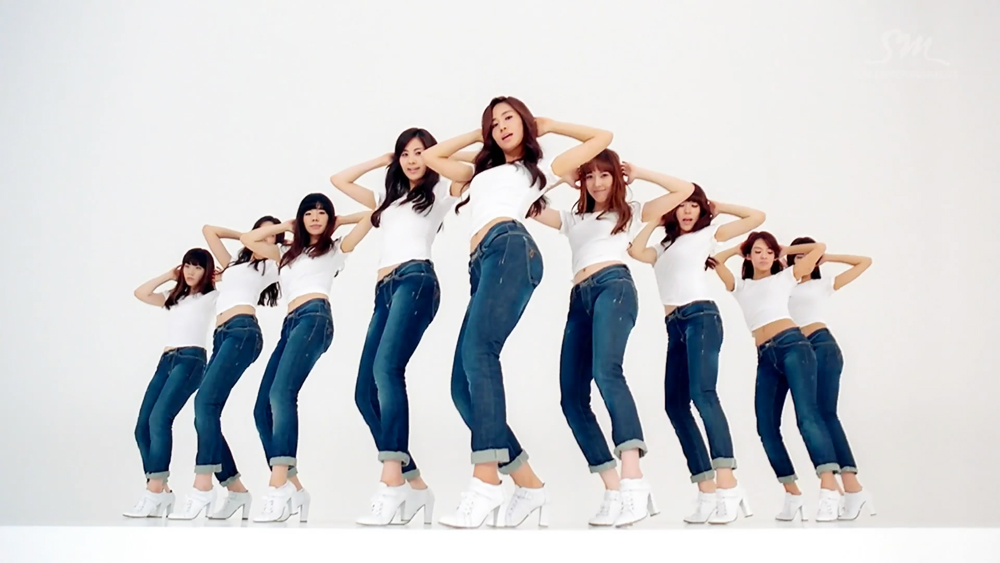 The set is still the basic "music video in a box" that SM Entertainment is so fond of, but "Dancing Queen" definitely makes that box feel more lively and less constrained. The old-school diner is packed with extras, and a lot of the shots are not focused so much on choreography as they are on the girls having fun with each other. They are chatting in a booth, blowing bubbles, playing around with each other, and generally just having a good time (especially Jessica and her ahjumma friend).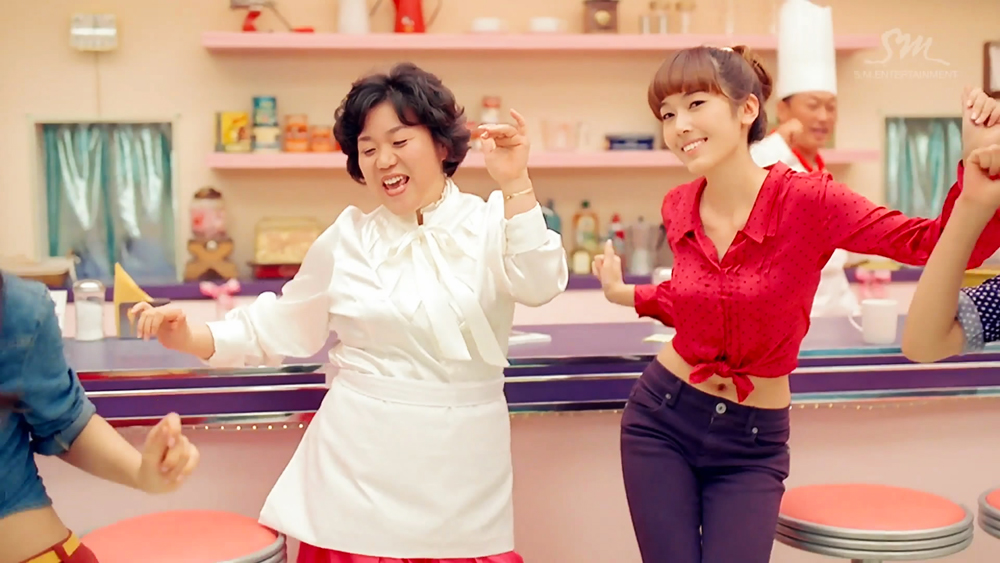 However, when we get to see the girls showing off their dancing skills, we see that this song isn't just a Duffy copycat. Girls' Generation swings those hips, and those hips don't lie. The song definitely feels like "Girls' Generation" with in sync group dancing and their style of singing. They don't try to copy the original's vocal style, but rather put their own spin on the very different Korean lyrics, fully making "Dancing Queen" their own song. The video ending with the flash-forward to 2013 and "I Got A Boy" feels right at home as a lead-in song to the new album and Girls' Generation's comeback. It reminds me a bit of "Oh!" and the mysterious ending for the future "Run Devil Run".
"Dancing Queen" serves as a reminder of where Girls' Generation has been, and where they are going. It shows the range that the girls have as performers and singers, and it's just plain fun to watch and listen to.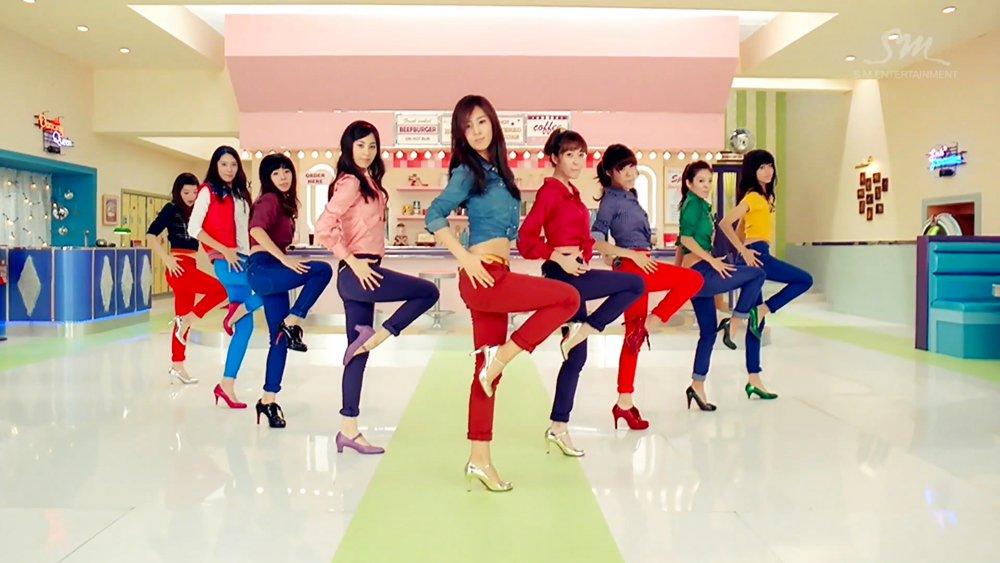 moonrise31
First, let's take a look at the introduction to the music video. What I like is that it made me pause the player and search out every member to see what she was doing. Similar to the intro for the Japanese version of "Oh!" released earlier this year, the girls are all off in their own little worlds. I'll just point out a few examples: Hyoyeon, first of all, goes from flamboyantly drying her hair to a pillow tug-of-war with Sunny. We also get to a see a sillier side of Seohyun as she dons Mickey Mouse ears and joins Taeyeon in goofing off in a corner. And let's not forget Jessica, who's happily sitting on the couch making faces and hand gestures all by herself. It's fun moments like these that always make me fall for the girls a little more.
I like the whole time travel concept as well ("Time Machine", anyone?). Showing fans a never-before-seen music video from an earlier year was a great way to start getting SONEs excited for the girls' long-awaited comeback. Both the members' colorful outfits and white-shirt-blue-jeans combinations are nostalgic reminders of the "Gee" era, making this video literally a blast from the past, and in more ways than one. Not only is it of a younger Girls' Generation (Sunny's long hair, as MoonSoshi9 already mentioned, and adorable Yoona are the highlights for me), but the malt shop setting and choreography reminiscent of disco moves are definitely references to an earlier decade in American history. The fast-forward to the future in 2013, with the flashing lights and glamorous outfits for "I Got A Boy", finishes the whole time travel idea very nicely and serves the video's purpose of kickstarting the anticipation for Girls' Generation's Korean comeback.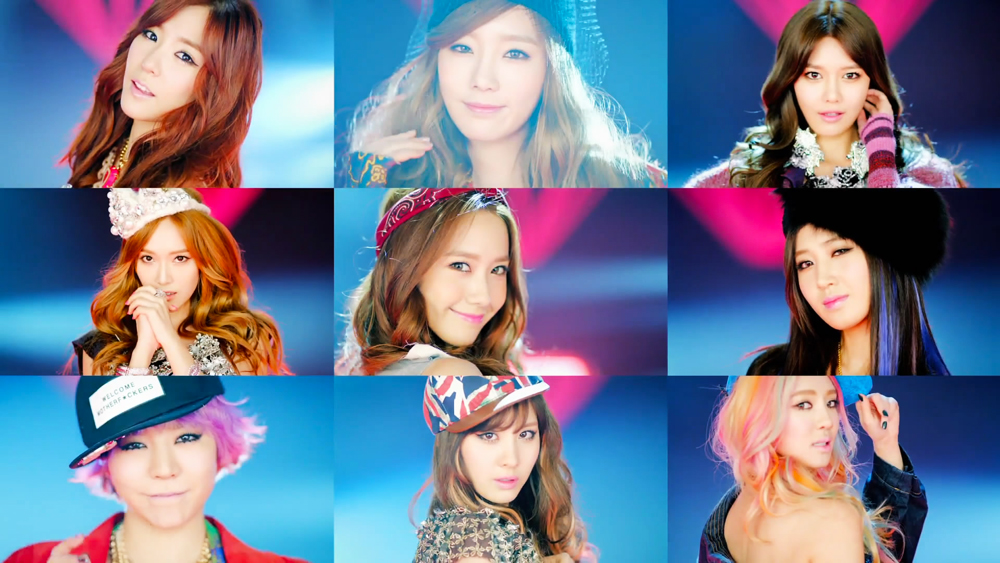 My favorite aspect of this video is an extension of what I said earlier about its introduction: the girls are clearly having fun. When they're not moving in tight formations they're still dancing together, albeit in a much more scattered and random fashion. Confetti starts flying, Seohyun's blowing bubbles at one point, Tiffany hands a record to a DJ (possibly the same one she talks to in "Genie"?), and Yuri flies in on roller skates to start her part after Sunny finishes. This brings me to a more subtle part of this MV; I really enjoy the transitions between singers. I think it's cool when Taeyeon sings and walks by Yoona sitting in a booth, who then immediately picks up where Taeyeon left off. It's moments of video directing like these that I can really appreciate.
Overall, this music video might not be the most creative out there, but the little things definitely add up to make it something refreshing for everyone to enjoy.
Source: SMTOWN@youtube.com
Written by: MoonSoshi9@soshified, moonrise31@soshified
Have a news item that you think Soshified should know about? E-mail us at tip@soshified.com.
Follow us on Twitter: http://twitter.com/soshified for the latest on Girls' Generation.