Videos
Tiffany Featured in "Weekly Idol"
Tiffany placed fourth on a list of dorky idols who are in charge of being the team's "big hole", meaning that she messes up frequently. The video goes over her language and choreography mistakes in a lighthearted manner, and SONEs are reminded of the time when Jessica joked about Tiffany being a "big hole" because the latter wore the number zero during "Oh!" promotions.
Endorsements
THEFACESHOP Releases Behind-the-Scenes Footage of Seohyun's CF Filming
THEFACESHOP released a behind-the-scenes video of Seohyun's recent CF filming for the brand's "Mango Seed Silk Moisturizing Facial Butter". In the clip, Seohyun displays a playful yet professional attitude as she works with the staff to film the advertisement.
Yoona Featured in CIBA VISION Promotional Videos
Yoona was recently featured in two promotional videos for CIBA VISION. In each video, Yoona comments on the various types of contact lenses from DAILIES and FreshLook, both brands under CIBA VISION.
Bean Pole Releases Advertisement and Behind-the-Scenes Video Featuring Tiffany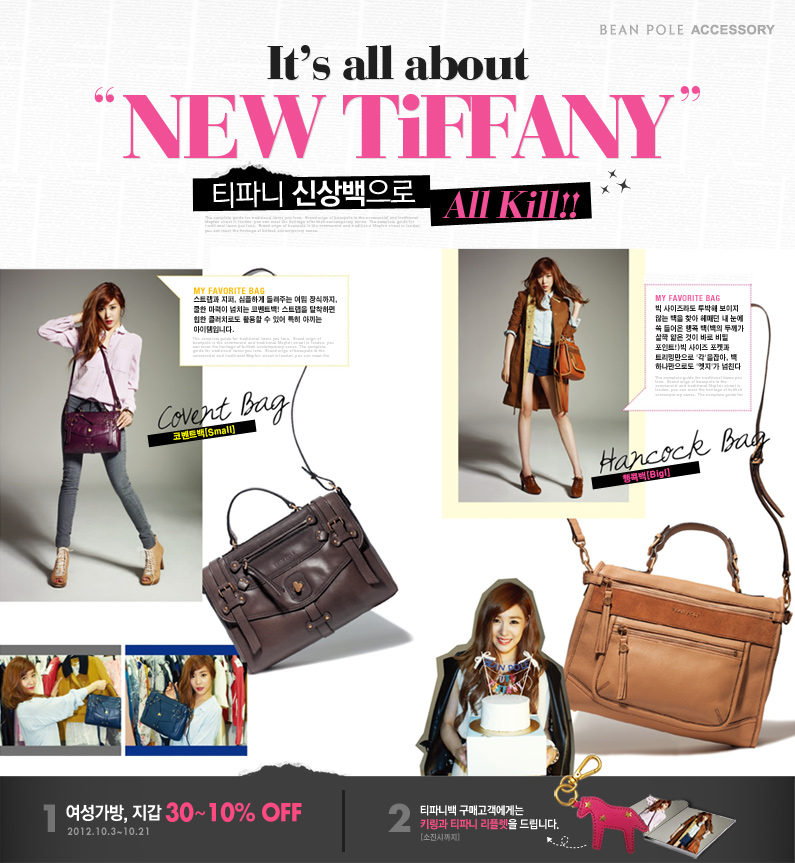 Bean Pole recently revealed a new advertisement for its purses and bags. In this ad, Tiffany shows off various models of Bean Pole's latest accessories. Bean Pole also released behind-the-scenes footage of Tiffany's
various
photo
campaigns
for the brand's "Bean Pole IT Bag". In the clip, Tiffany thanks Bean Pole for choosing her as the official "muse of a brand that represents the 20s". She also talks about the importance of bags to one's overall fashion and recommends Bean Pole bags for everyone.
Behind-the-Scenes Photos of Hyoyeon's Advertisement for Hyundai Uploaded Online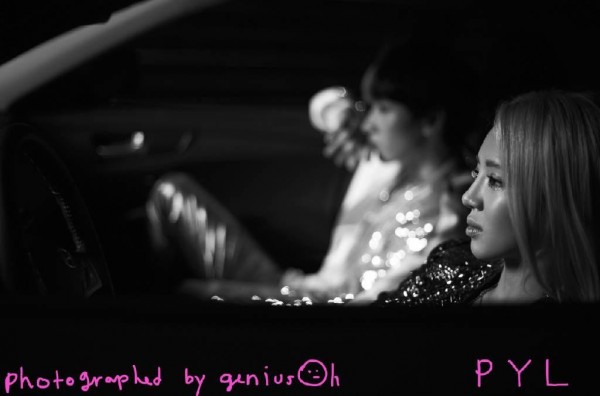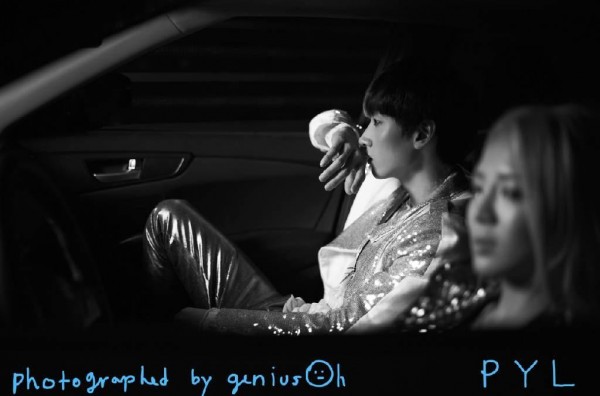 After confirming that Jessica and BoA would both take part in the advertising campaigns for Hyundai's "Premium Younique Lifestyle" brand of cars, it has now been revealed that Hyoyeon and Super Junior's Eunhyuk will also endorse Hyundai. Two behind-the-scenes photos were recently uploaded online showing Hyoyeon and Eunhyuk in a very dramatic CF.
Others
"Invincible Youth 2" Photobook to be Released in November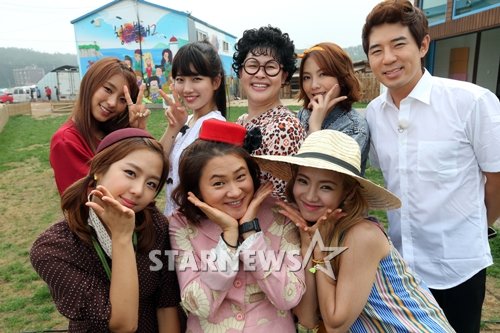 A photobook for KBS 2TV's "Invincible Youth 2", featuring Hyoyeon and the rest of G5, will be available starting in November. All proceeds from the photobook sales will go to charity.
Sooyoung Leaves Message on Girls' Generation's Official Website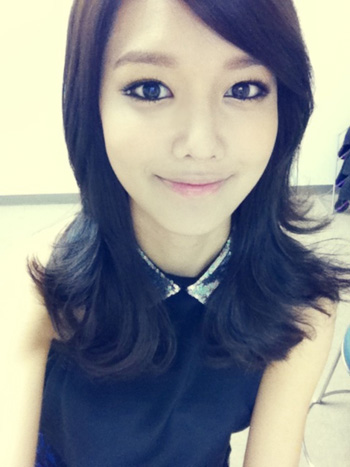 Sooyoung recently wrote a message on Girls' Generation's official website saying that she hoped everyone had a good Chuseok and reminded SONEs to take care of themselves because of the colder weather. She also promoted fellow labelmate Stephanie's new music video, "Game". To read the full translated message, visit Soshified's
Translated Goodies Section
.
Taeyeon Leaves Message on Girls' Generation's Official Website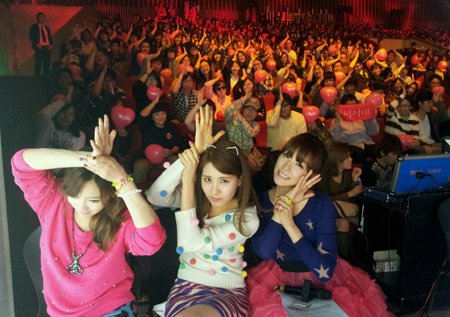 After three weeks of absence, Taeyeon, Tiffany and Seohyun finally came back as MCs for "Show! Music Core". On Girls' Generation's official website, Taeyeon left a message about how happy she was to meet SONEs again. She also included three photos, including one picture from three weeks ago in which she, Tiffany, and Seohyun all did a flower pose. In the other two photos, everyone did a chicken pose, as suggested by Seohyun. To view the full translated message and all three photos, visit Soshified's
Translated Goodies Section
.
Yoona Attends VIP Premiere of the Movie "Dangerous Liaisons"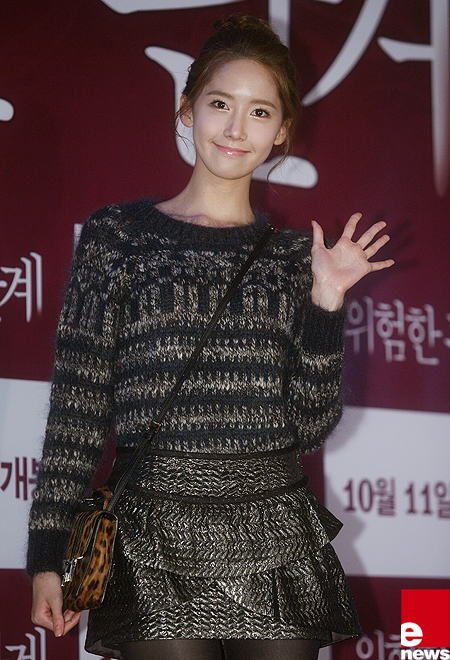 Yoona recently attended the VIP premiere of the movie "Dangerous Liasions" at the Yeouido CGV theater. She was wearing a black striped sweater with a fitting black mini skirt and a cute, small tiger-printed shoulder bag. More pictures can be found in Soshified's
Photos Section
.
Yuri Emcees the "Chung-Ang University 4D Art Show"
On October 10th, Yuri was one of the MCs for the "Chung-Ang University 4D Art Show". Yuri attended the event, which was held at the university she is currently enrolled in, wearing a white blouse and floral skirt. Fantaken photos can be viewed in Soshified's Photos Section.
Sooyoung and Seohyun Attend Basketball Game with Park Seungil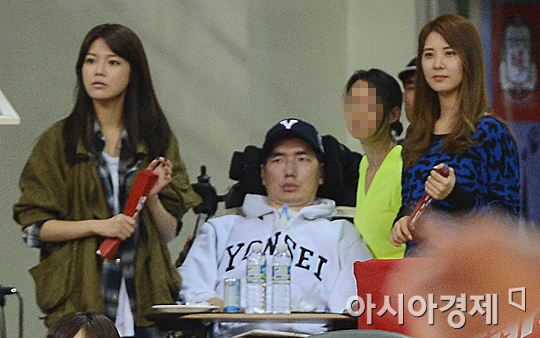 Sooyoung and Seohyun recently watched a basketball game with Park Seungil, a former basketball coach with Lou Gehrig's disease. Pictures from the event can be found in Soshified's
Photos Section
.
Girls' Generation to Perform on NHK's "MUSIC JAPAN"
Girls' Generation will be appearing on NHK's "MUSIC JAPAN" on October 21st. They will be singing "All My Love Is For You". Other performers for that night include SUPER☆GiRLS and Rihwa.
Photos
Photo of Jessica and Quincy Jones Revealed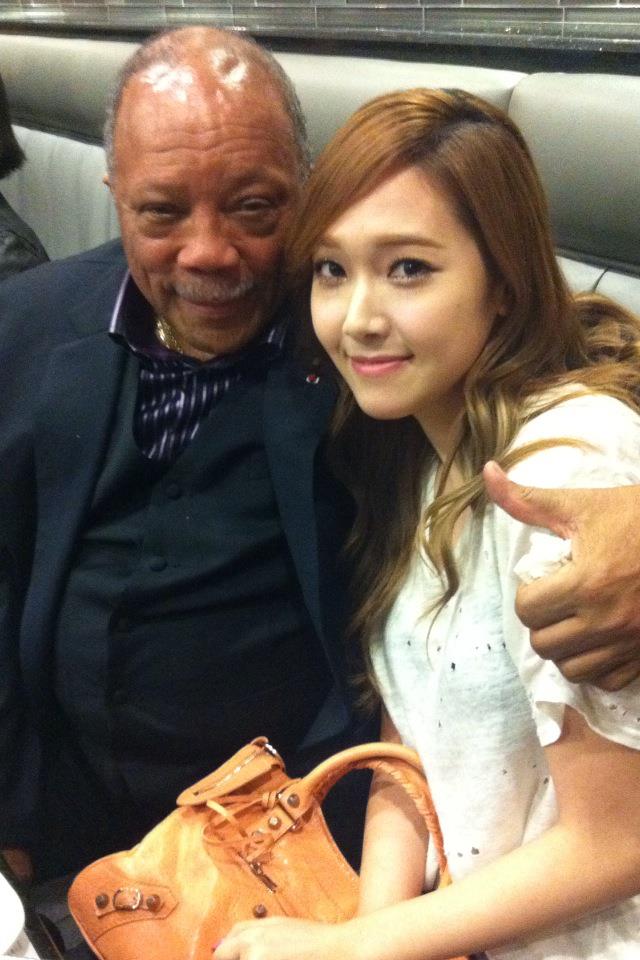 A picture that Jessica and Quincy Jones took together during "SMTOWN Live World Tour III" in Los Angeles in May recently surfaced online. Quincy Jones is a well-known American producer of music and the popular TV show "The Fresh Prince of Bel-Air".
New Sets of Pictures
Japanese Mobile Fansite – Taeyeon, Jessica, Sunny1, Sunny2, Tiffany, Hyoyeon, Yuri, Yoona, Seohyun, Group1, Group2, Group3, Group4, Group5
Lotte Department Store- Sooyoung, Group1, Group2, Group3, Group4
THEFACESHOP – Seohyun1, Seohyun2
"The 3rd Hospital" – Sooyoung1, Sooyoung2, Sooyoung3, Sooyoung4, Sooyoung5
SONE Picture/Video of the Week
Some SONEs made use of one of Innisfree's latest apps, which features a dancing Yoona. This video features several clips of fans showing off their hilarious dancing skills in a variety of settings, from a jungle to an office space. Yoona dances with them and offers various compliments, adding to the humor of the video.
If you have any pictures or videos you'd like to submit for SONE Picture/Video of the Week, please feel free to do so by sending them to the Soshified Writing Team at tip@soshified.com or posting at the official SONE Picture/Video of the Week thread.
Sources: dcinside.com 1, beanpole.com, Mamonde, ethefaceshop@YouTube.com, Daum, eNews24, tvN, MoonSoshi9@YouTube.com, Tubogapo9s@YouTube.com 1, Tubogapo9s@YouTube.com 2, sunnyroad14@Twitpic.com, dcinside.com 2, SMTOWN, dcinside.com 3, thefaceshop_com@ow.ly, asiae.co.kr, NHK, innisfreeforman@YouTube.com, geniusoh@Twitter.com 1, geniusoh@Twitter.com 2
Written by: moonrise31@soshified, kt9823@soshified, Dandan87@soshified
Contributors: minigiglo@soshified
Edited by: taengsoshi@soshified, MoonSoshi9@soshified
Have a news item that you think Soshified should know about? Leave us a tip or e-mail us at tip@soshified.com.
Follow us on Twitter: http://twitter.com/soshified for the latest on Girls' Generation.