Videos
Sooyoung Places Fifth on Arirang's Poll, "Who Would Be Successful if They Launched a Fashion Brand?"
On Arirang's "Pops in Seoul", Sooyoung placed fifth overall among idols who would be successful if they launched their own fashion brand. Known for her fashion sense, Sooyoung undoubtedly deserved a place on this poll.
"CeCi" Magazine Releases Behind-the-Scenes Videos of Yuri
"CeCi" magazine released a behind-the-scenes video of Yuri's photoshoot for its September issue through the magazine's iPad application. The application also includes a short introduction video, in which Yuri cutely says, "I love 'CeCi'." The application can be downloaded on iTunes.
Yoona Appears on "Hallyu Factory"
On August 31st, Yoona was featured on the Japanese show "Hallyu Factory". In the clip, Yoona gives viewers a bright expression as she discusses her recent drama "Love Rain".
Taeyeon Records a Message Supporting The One on "I Am a Singer 2"
On September 2nd, Taeyeon made a brief appearance on MBC's "I Am a Singer 2" to leave a message supporting "The One", her former vocal teacher and a new contestant on the popular singing show, which showcases performances from talented and veteran vocalists. In her appearance, Taeyeon says, "He always told me to be a singer who touches (moves) people. I think he will show us a great performance."
Endorsements
Yoona Appears in New CF Released by Innisfree
Yoona made a short appearance in Innisfree's recent CF promoting the brand's "Mineral Melting Foundation". The clip says that the trend of 2012 is natural makeup. As it gives suggestions to viewers on how to apply the product, a few cuts appear showing Yoona as she puts on Innisfree's makeup.
Others
Soy Featured in Indonesian News Article
An Indonesian news site recently wrote an article on Soy, the founder of Soshified. The piece gives a brief overview of how Soy was able to meet the girls and how the creation of Soshified helped her gain recognition with Girls' Generation and the rest of the world.
Sooyoung Sends Congratulatory Message to Busker Busker's Brad
Brad, a member of the Korean indie band Busker Busker, recently tweeted a message that Sooyoung had sent him wishing him well on his wedding day and honeymoon. Brad thanked her for the congratulatory message and shared a screenshot of it on his Twitter for his followers to see.
Tiffany Attends the "DKNY 2012 Fall/Winter Collection"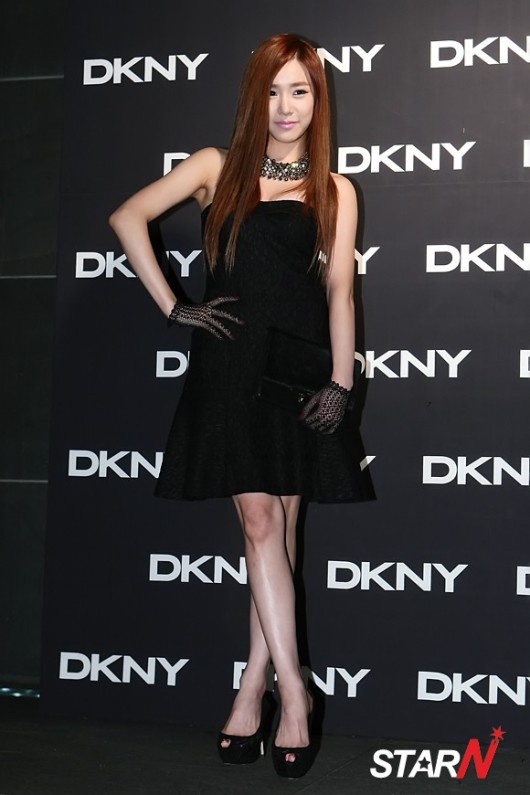 On August 31st, Tiffany attended the "DKNY 2012 Fall/Winter Collection". Tiffany arrived at the event in a stunning black DKNY dress, which can be found in
Soshified Styling
. To view more pictures of Tiffany from the event, visit Soshified's
Photos Section
.
Taeyeon Leaves a Message and Photos on Girls' Generation's Official Website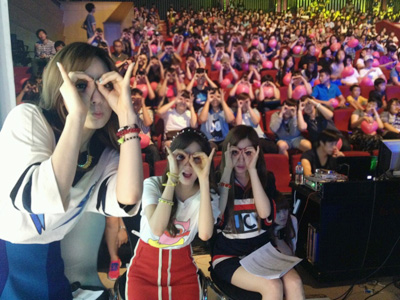 Taeyeon recently uploaded two new pictures taken with fans at "Show! Music Core" at the music show's September 1st recording. In her message accompanying the photos, she also mentioned the "Diet LOOK" concert fanmeet, which took place after the "Show! Music Core" recording, and expressed her love for SONEs. To see the pictures and the translated message, check out Soshified's
Translated Goodies Section
.
Photos
Tiffany Uploads New Profile Picture and Responds to Messages on UFOTown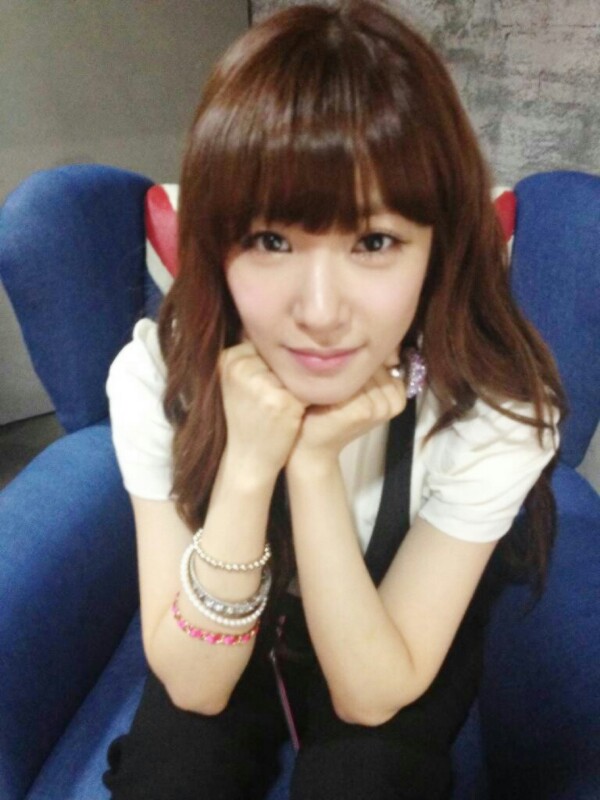 Tiffany recently uploaded a new picture to her UFOTown profile. In the photo, she is sitting on a chair making a cute expression for the camera as she rests her chin on her knuckles. Tiffany also replied to several UFOTown messages from her fans, exchanging song recommendations and making a few lighthearted jokes. A number of fans mentioned that she was absent from UFOTown for a long time, to which Tiffany responded by promising to appear more frequently on it. To view Tiffany's responses, visit Soshified's Translated Goodies Section.
Ansan City's Twitter Account Tweets Photo of G5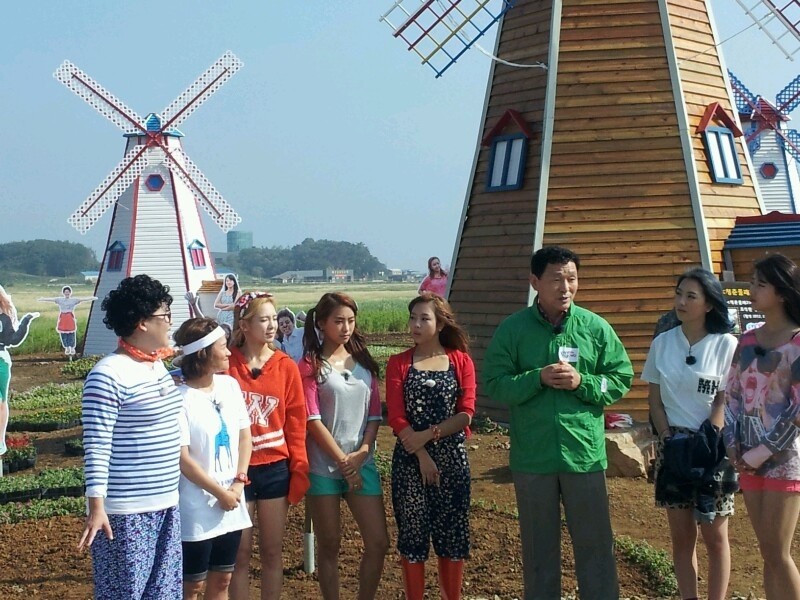 Ansan City's Twitter account tweeted a picture of G5. The island of Daebu, where "Invincible Youth 2" is filmed, is located in Ansan City. Along with the photo was a tweet saying that G5 created an Invincible Youth park at the theme park "Taste of the Sea", which is located in Daebu Island.
New Sets of Pictures
Baby-G – Taeyeon, Jessica, Sunny, Tiffany, Hyoyeon, Yuri, Sooyoung, Yoona, Seohyun
Eider – Yoona1, Yoona2, Yoona3, Yoona4, Yoona5, Yoona6
Japanese Mobile Fansite – Group1, Group2
LG "Cinema 3D TV" – Group1, Group2
THEFACESHOP – Seohyun1, Seohyun2, Seohyun3, Seohyun4, Seohyun5, Seohyun6, Seohyun7, Seohyun8, Seohyun9, Seohyun10, Seohyun11
SONE Picture/Video of the Week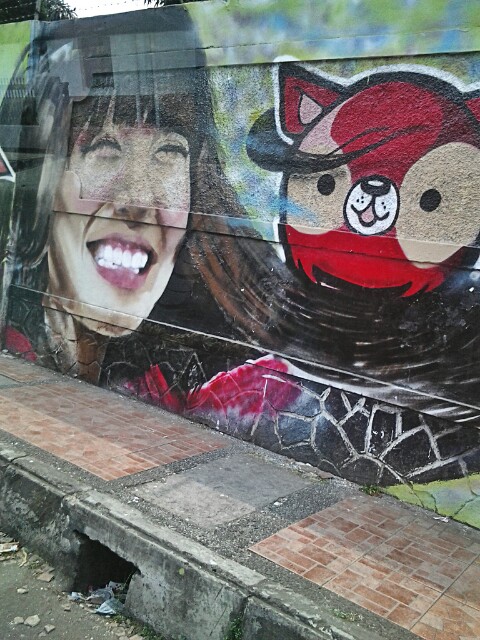 Along a street in Bandung, Indonesia, the architecture displays something a little more than conventional graffiti: someone has painted a picture of Tiffany's face next to the other artwork decorating the walls. Thanks to this mysterious SONE, any passerby can be dazzled by Tiffany's bright and energetic smile.
If you have any pictures or videos you'd like to submit for SONE Picture/Video of the Week, please feel free to do so by sending them to the Soshified Writing Team at tip@soshified.com or posting at the official SONE Picture/Video of the Week thread.
Sources: DC Gallery 1, DC Gallery 2, m.baby-g.co.kr, UFOTown, arirangworld@YouTube.com, TopStarNews, yurilegs1@Youtube.com1, cecikoreaTV@Youtube.com, ecoinnisfree11@YouTube.com, ansancity@twitter.com, ellotte.com, detikHOT, sunnyroad14@Twitter.com, dcinside.com, Busker_Brad@Twitter.com, mpri_@Twitter.com, star.fnnews.com, anajal321@YouTube.com, TheSoneSource05@YouTube.com
Written by: Best Served Soup@soshified, kt9823@soshified, taengsoshi@soshified, LetsGo@soshified, moonrise31@soshified
Contributors: jyhwang@soshified, mishybear@soshified, Junio@soshified, oniontaker@soshified
Have a news item that you think Soshified should know about? Leave us a tip or e-mail us at tip@soshified.com.
Follow us on Twitter: http://twitter.com/soshified for the latest on Girls' Generation.