Disclaimer: The story you are reading is NOT true. Do NOT take it seriously. This article is purely for laughs, nothing more.
Hyoyeon Discusses Awkward Feelings from Japanese 'Oh!' MV Filming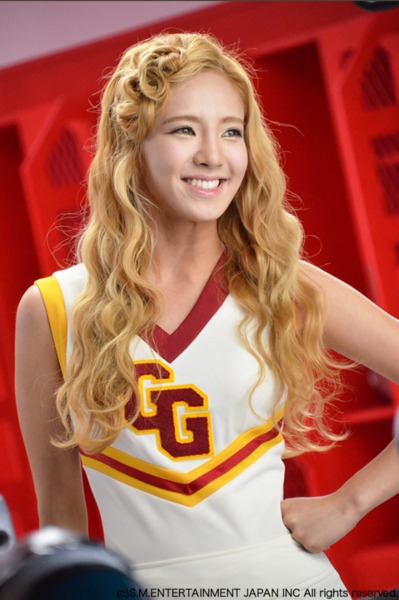 After their 
September 24th appearance on "HEY!HEY!HEY! Music Champ"
, Girls' Generation conducted a short interview with a Japanese magazine regarding their new Japanese song, "Oh!". During the interview, Hyoyeon discussed the unusual feelings that she experienced while filming a new Japanese music video for one of their older Korean songs.
Hyoyeon said, "The entire time that we were filming, I felt very awkward. My fellow members noticed very early on and asked me what was wrong, and I told them that it felt like something was missing, but that I couldn't explain what it was." She continued, "I tried to push that feeling out of my mind and focus on filming the music video as best as I could, but it still lingered in the back of my mind that I had lost something important."
According to Hyoyeon, it wasn't until the girls returned home to Korea after filming the Japanese "Oh!" music video before she realized what had been missing. "It was still bothering me, so I decided to go back and watch our original Korean 'Oh!' music video as well as a few of our old performances," said Hyoyeon. She continued on, "After watching those, I finally realized what was bothering me. During our promotions for 'Oh!', there was a part of our concept that was specially designed just for me, but for the new Japanese version of 'Oh!' I did not use that same concept element. I had become very attached to that style back then, so I felt very nostalgic when I looked back upon our original promotional period for 'Oh!', and I really missed having that concept."
She ended the interview by saying, "I know that Girls' Generation fans really liked that part of my Korean 'Oh!' concept, so I hope they won't feel that same feeling of emptiness and disappointment when they see that I did not continue with that same style for the Japanese remake."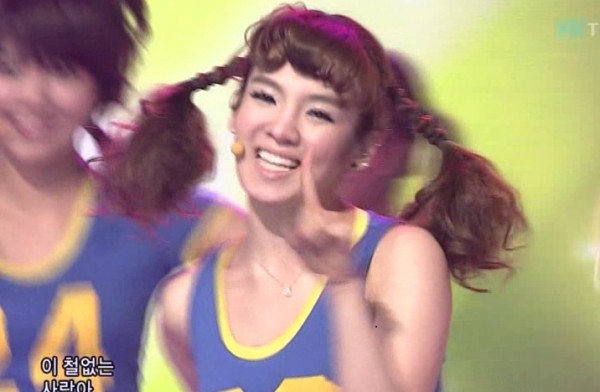 Yes, Hyoyeon, we sure did "love" that part of the "Oh!" concept back then…
Disclaimer: The story you are reading is NOT true. Do NOT take it seriously. This article is purely for laughs, nothing more.
Missed out on previous Cucumber articles? You can check them out here!
Written by: cucumberoni@soshified
Have a news item that you think Soshified should know about? Leave us a tip or e-mail us at tip@soshified.com.
Follow us on Twitter: http://twitter.com/soshified for the latest on Girls' Generation.