Imagine the strength and courage it would take to leave everything behind, travel halfway around the world by yourself, and start a new life. A young girl named Stephanie Hwang did just that in pursuit of her dream to be a singer. After years of intense training, tears, good times and bad, that young girl reached her dream as Tiffany of Girls' Generation. She lost her mother at a young age, but Tiffany often says that she was blessed with eight sisters. She has become an inspiration for people all over the world because of her tireless efforts through all of her hardships, and she is loved for her innumerable charms. Her smile can brighten your day, and her voice can move your soul. Tiffany is a beautiful person, inside and out.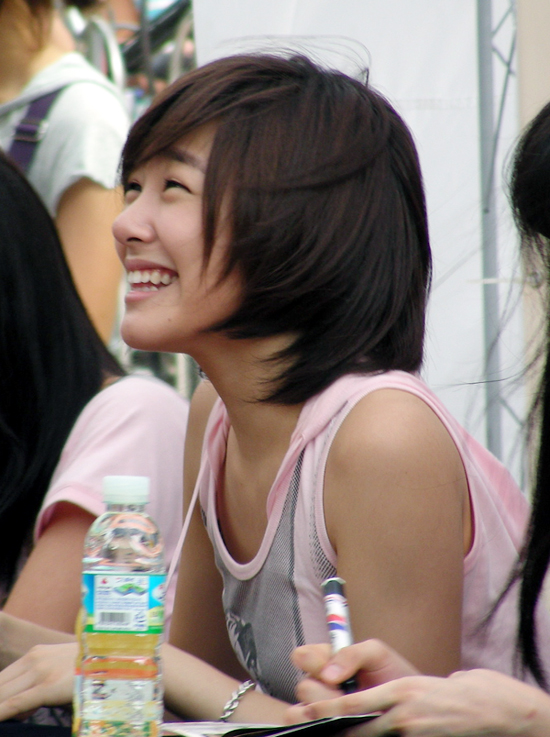 Everyone's favorite mushroom
From debut, "Brighter than gems Fany Fany Tiffany" was an adorable girl who caught everyone's attention with her eye-smile. Just like her nickname, Tiffany was known to be a cheerful person, and her cuteness shined through, especially when she famously mispronounced her own nickname and said "mushrooms" instead of "gems". Since she had moved to Korea from America, her expertise in Korean was limited, and although it was cute at times, it did lead to some cultural misunderstandings. However, Tiffany is someone who takes everything as an opportunity to grow, and she took on roles as an MC, studying her scripts diligently, and overcame those hurdles.
Along with Yuri, Tiffany became an MC powerhouse. Their time together on "Music Core" showed how funny and entertaining Tiffany was as an MC. MC YulTi became a fan favorite for a long time, and when the two left the show to focus on promotions in Japan, it was a truly sad day as they shed tears together. However, they couldn't stay away forever and were reunited again on "Music Core" in 2011. Tiffany and Yuri were a special team, and they were even recognized with a special MC award at the 2011 MBC Entertainment awards for their excellent work. When Yuri left to focus on her drama, Tiffany was joined by Taeyeon and Seohyun, and she showed how much of a seasoned pro she had become, continuing to showcase her fun and goofy antics that fans had fallen in love with.
Along with becoming an accomplished MC, Tiffany took on the challenge of musical acting with her role as Carmen Diaz in the musical "Fame". Tiffany trained hard and practiced for long hours for her role in the musical, and she exhibited her talent and hard work to everybody with her incredible acting and impeccable voice. Her role in "Fame" was one of her biggest challenges yet, but Tiffany always gives everything she has. She rose to the occasion and shattered expectations with amazing performances.
Tiffany's style has matured over the years, but one thing has remained constant, and that is her legendary eye-smile. Tiffany's smile is so bright and cheerful that it has been melting the hearts of fans for years. Not only that, but even people like magazine staff members or TV crews who meet her for the first time are stunned once Tiffany shows off her one-of-a-kind eye-smile. One look at Tiffany smiling and all your troubles just disappear. It's like magic, really.
Of course, her smile is just one of the many charms that Tiffany possesses. She has an almost unhealthy obsession with the color pink. She has a soulful singing voice that she really got to show off through her amazing OST's and "Twinkle".  There are countless stories from fans and various staff members alike that describe Tiffany's kindness. Everyone who meets her is humbled by her pure heart and how nicely she treats others, regardless of who they are. Basically, when it comes to Tiffany, there isn't just one thing that defines her. All of her amazing qualities add up to the beautiful person that captivates us, makes us laugh, and makes us proud. She is the California girl that had a big dream, and now she is a true star. Today is her day.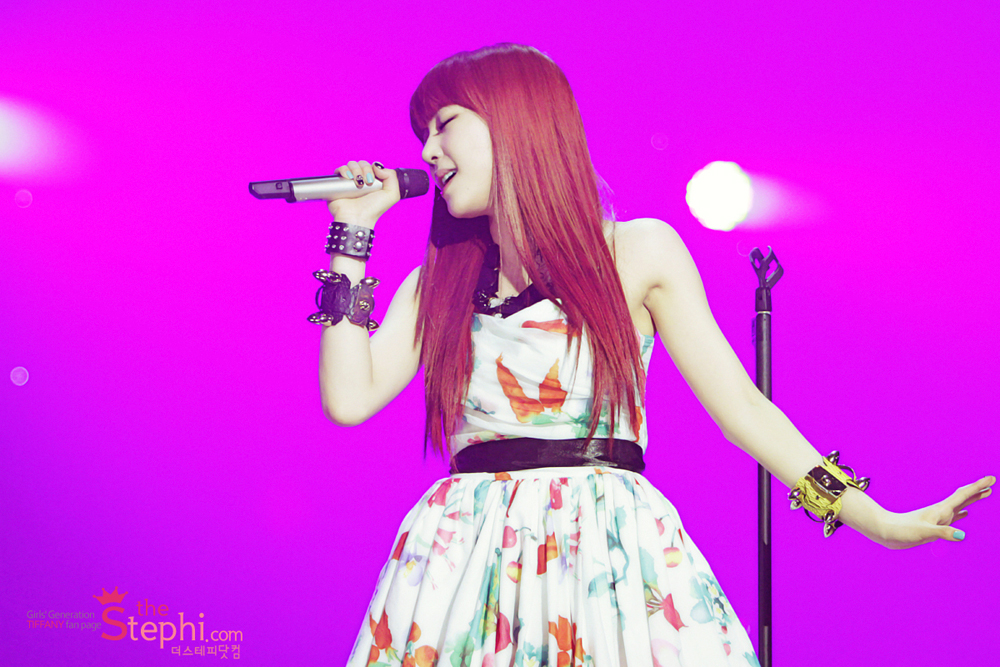 "It's as much passion as you have, just follow it, and you can be where you want to be. I mean, I am."
Image Sources: Soshified Photo Gallery, Withsosi, TheStephi, Shining Smile, Ceci
Written by: MoonSoshi9@soshified
Edited by: letaengbutt@soshified
Have a news item that you think Soshified should know about? Leave us a tip or e-mail us at tip@soshified.com.
Follow us on Twitter: http://twitter.com/soshified for the latest on Girls' Generation.