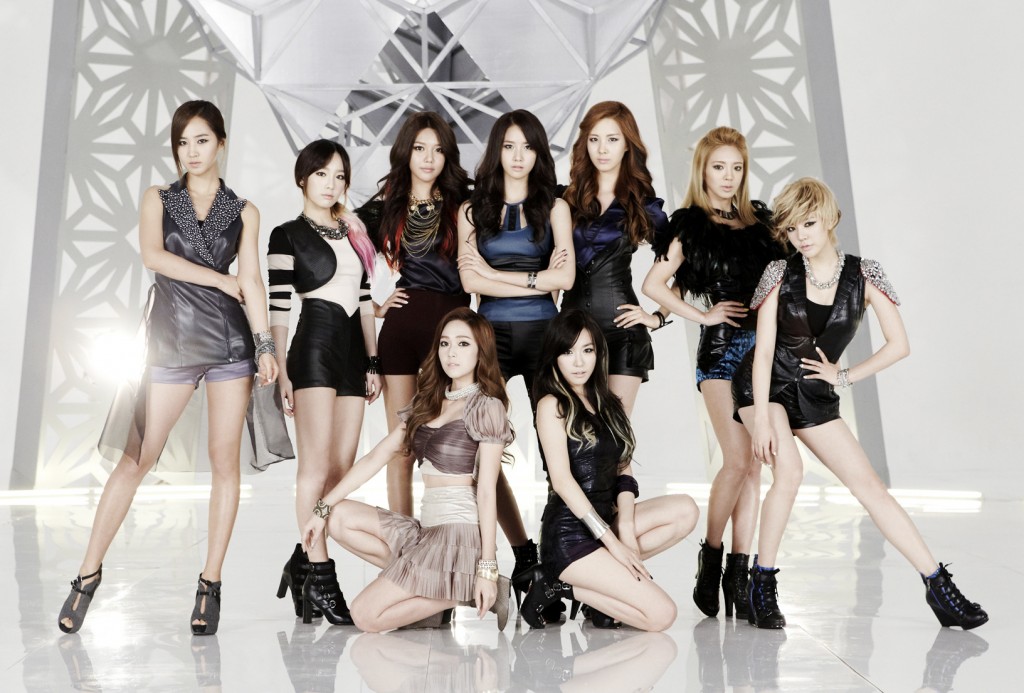 The yearly rankings by the Sisa Journal for the people who move Korea has been published, and Girls' Generation has been ranked as the #1 most influential celebrity for the second year in a row.
Girls' Generation was in first place with 26.2% of the votes, ahead of the nation's MC Yoo Jaesuk with 21% and Park Jinyoung with 10.1%. Girls' Generation widened the gap since last year where they were first with 18.2% compared to Yoo Jaesuk's 14.2%. The worldwide success of "The Boys", the Girls' Generation – TTS subunit, Yoona and Yuri's drama roles, and each of the nine members helped to promote the name "Girls' Generation" to gain even more recognition within Korea and abroad as the representative of Hallyu. Girls' Generation was sixth on the list in 2009 and 2010 before taking the top spot in 2011.
Additionally, Mnet released their list of top 100 idol stars, and all nine Girls' Generation members were represented within the top eleven spots. Mnet's poll took into account online voting from fans for 30% of the final score and the results from the internationally respected polling company Gallup, which accounted for the remaining 70% of the score.
1. Yoona (801)
2. Taeyeon (779)
3. Tiffany (706)
4. Yuri (667)
5. IU (656)
6. Seohyun (635)
7. Jessica (623)
8. Sooyoung (608)
9. Sunny (564)
10. Leeteuk (551)
11. Hyoyeon (550)
Check out Mnet's presentation of the top eighteen spots below. Girls' Generation has again proven that their popularity is at an all time high with not just fans, but the general public in Korea.
Source: Sisa Journal, HSEH, Mnet, MrNaengMyeon@youtube.com
Written by: MoonSoshi9@soshified
Edited by: SNSDave@soshified
Contributor: 오이사랑싴@soshified
Have a news item that you think Soshified should know about? Leave us a tip or e-mail us at tip@soshified.com.
Follow us on Twitter: http://twitter.com/soshified for the latest on Girls' Generation.