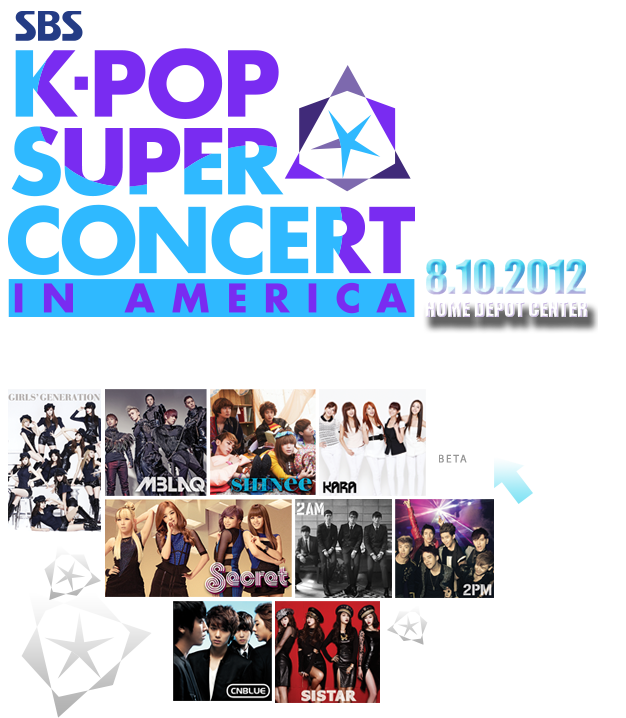 Girls' Generation will be performing at the "SBS K-Pop Super Concert in America" on August 10th at the Home Depot Center in Los Angeles, California, and the organizers of the concert have planned a special event for the fans to win a chance for a fan meeting with their favorite artists.
Each fan club will need to sell at least 1,500 tickets, and each fan who has purchased a ticket will need to register his or her name, seat, and ticket number through the event's website (www.absolutekpop.com/fanmeet.html) in order to be counted. Be sure to select Soshified! Ticket registration will end on August 2, 2012 at 11:59 PM PST. If you haven't bought your ticket yet, now is the perfect time! Tickets can be purchased here.
Every fan club with at least 1,500 registrations will be rewarded with a fan meeting with their favorite idol group! 150 fans will be selected for the fan meeting.
The "K-Pop Super Concert in America" is taking place just days after Girls' Generation's fifth anniversary, and it would be a real treat to be able to share a fan meeting with them to celebrate. Let's get those 1,500 registrations and get that opportunity.
In addition, Soshified is holding a giveaway for one pair of Floor R tickets (check out the seating chart here) to the "K-Pop Super Concert in America". For your chance to win these tickets:
1. Follow Soshified on Twitter and "like" Soshified on Facebook.
2. Leave a comment below with the top three questions you would ask Girls' Generation if given the chance.
3. Tweet to your followers on Twitter: "I entered for a chance to see @GirlsGeneration and win tickets to the SBS Super Concert on @Soshified – http://ssf.me/63f0" and include the link to the tweet in your comment.
The ticket contest will end on August 2nd at 11:59 PM KST, and we shall select the contestant with the most creative questions to give the tickets.
Best of luck!