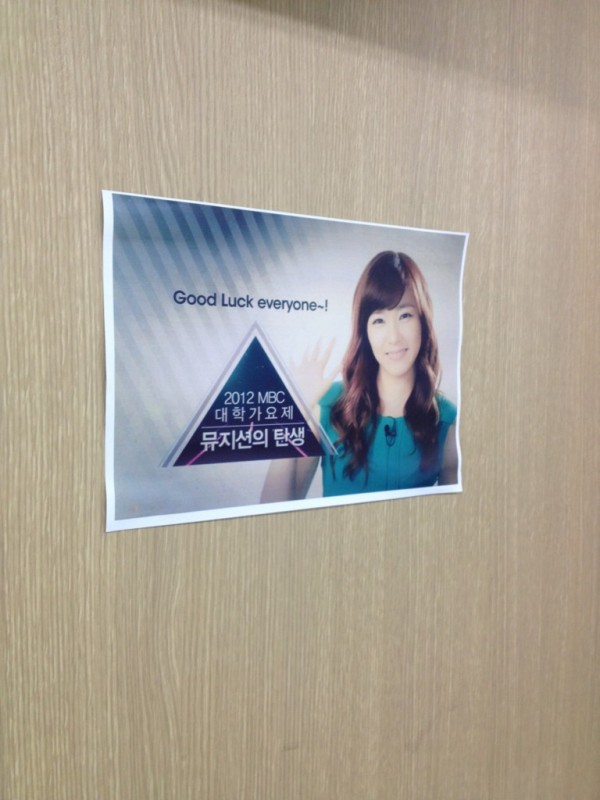 Tiffany took part in two video messages and the above poster advertisement to help promote MBC's "36th College Musicians Festival". Earlier this month, Mark PD, a director for MBC Music, revealed to fans that Tiffany was working on a new project, which turned out to be for this popular and time-honored annual event.
Tiffany left messages both in English and Korean for fans all around the world, as it is the first time ever that the event has been opened to global auditions. The "36th College Musicians Festival" showcases the talents of aspiring, young musicians for the world to see. In the videos, Tiffany encourages musicians to apply for an audition in order to take part in the festival and also gives information on exactly how to do so. She also reveals that this year's show will be broadcasted through a reality television show, providing even more incentive for up-and-coming musicians.
For more information, check out the event's official website, and good luck to all who apply.
The promotional video in Korean features other "Hallyu" stars alongside Tiffany as well. Check out both clips below.
Sources: WGMARKPD@Twitter.com, MBC2012CMF@YouTube.com 1, MBC2012CMF@YouTube.com 2
Written By: kt9823@soshified
Edited by: bhost909@soshified
Have a news item that you think Soshified should know about? Leave us a tip or e-mail us at tip@soshified.com.
Follow us on Twitter: http://twitter.com/soshified for the latest on Girls' Generation.