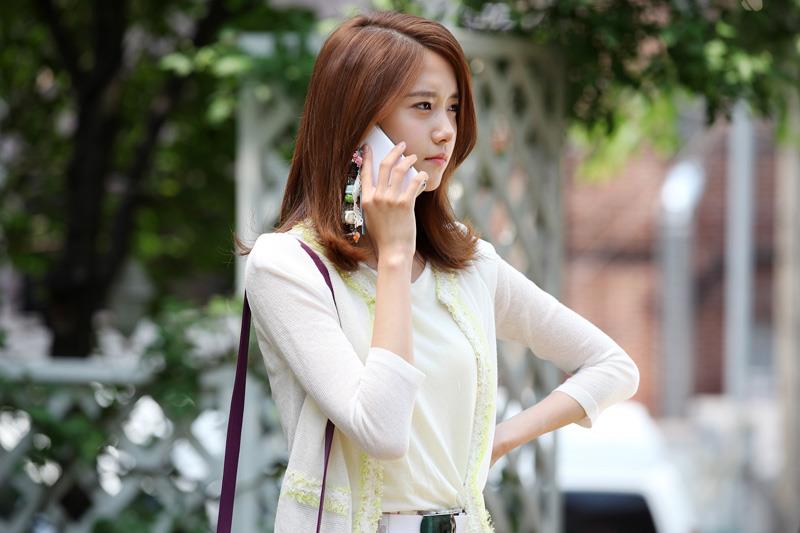 Yoona, who starred in KBS 2TV's Monday-Tuesday drama, "Love Rain", (script by Oh Sooyeon, directed by Yoon Sukho), talked with Star News on May 30th through SM Entertainment. She said, "During 'Love Rain', I reflected on myself and considered it to be valuable time."
Yoona continued, "It's been a while since I was in a drama. 'Love Rain' is a drama that has allowed me to experience a lot of different emotions which I couldn't feel before in my previous works. But above all, it was good to have time to reflect on myself once more."
Yoona also mentioned, "I was even happier that I got to work with good actors and staff. I will try my best to grow and improve for everyone."
She also said to the viewers, "Thank you so much to those who showed their support for 'Love Rain'." She told them, "Look forward to Yoona's different image," adding that, "She will become a more mature actress."
The last episode of "Love Rain" aired on the May 29th, which brought a conclusion to the love story between Jang Geunsuk and Yoona's characters, Seo Joon and Jung Hana.
Source: Star News
Translated by: jyhwang@soshified
Edited by: nicholys@soshified, minigiglo@soshified, SeraphKY@soshified, Best Served Soup@soshified, MoonSoshi9@soshified
Have a news item that you think Soshified should know about? Leave us a tip or e-mail us at tip@soshified.com.
Follow us on Twitter: http://twitter.com/soshified for the latest on Girls' Generation.