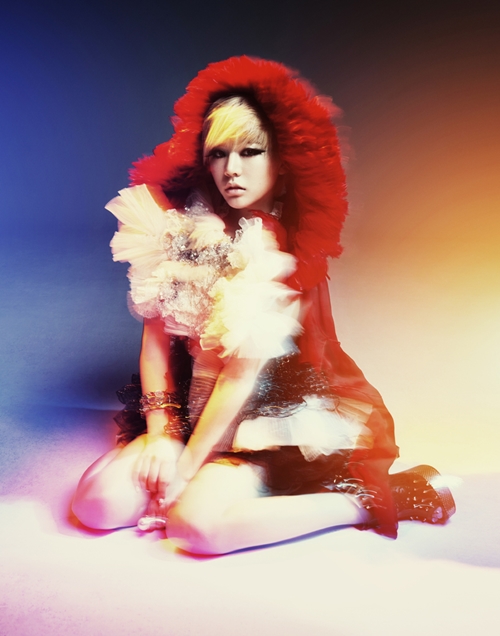 It's ironic how the smallest things can be so full of surprises, isn't it? And yet, this always seems to be the truth. Perhaps we shouldn't be so astonished anymore, but honestly, who can't help but be surprised at what Sunny Lee Soonkyu does? She's a singer, dancer, actress, television emcee, variety show star, model, spokeswoman, and radio personality. She catches chickens, handles snakes, and takes care of cows. She protects fellow members from unwanted advances. However, she also makes the cutest faces and says the cutest things, so much so that many people want to punch her in the face. No matter how you view Sunny, whether you like the ditzy persona she takes on for fun, or the responsible and brave go-getter she becomes when everybody else is scared off, there is no denying that Sunny can do everything.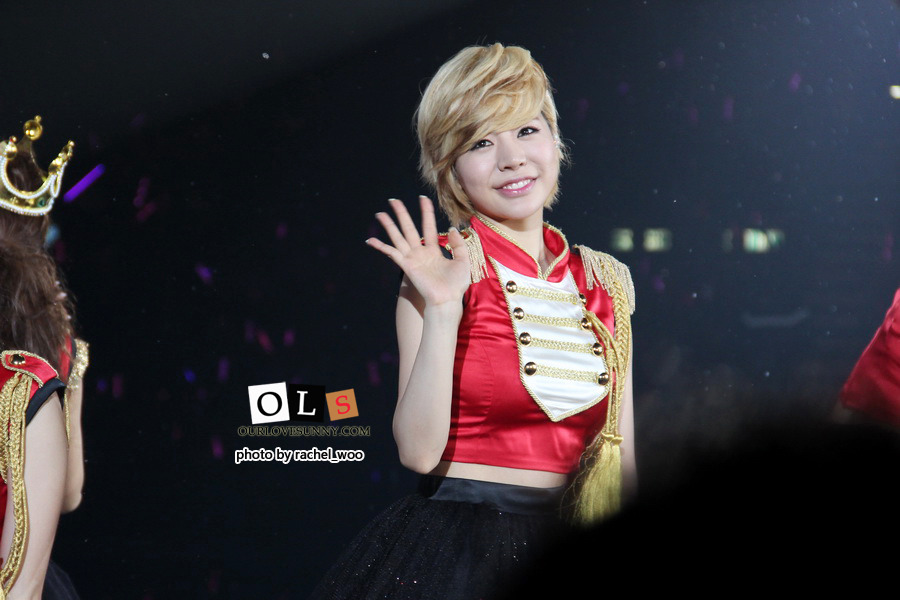 The first thing anybody should think of with any Girls' Generation member is singing. Sunny is one of the main singers, and despite the fact that she has massive connections as Lee Sooman's niece, Sunny actually had the foresight to become successful on her own volition. In fact, she even started out with a rival talent agency before transferring over to SM Entertainment so that cries of nepotism would not arise. However, one listen to her voice would have calmed everybody's fears anyway. Even though she shares the spotlight with eight other girls in most songs she partakes in, one can easily tell how amazing Sunny's talents are. Just like what she can do off the stage in her own life, she can take on the cute, high voice or the deeper, fuller projection depending on what the song calls for, something most of the other members don't do. Sunny is also talented enough to participate in soundtracks as a solo artist, like with "Finally Now" from "Story of Wine", or in duets, like with Taeyeon in "Heading to the Ground"'s "It's Love".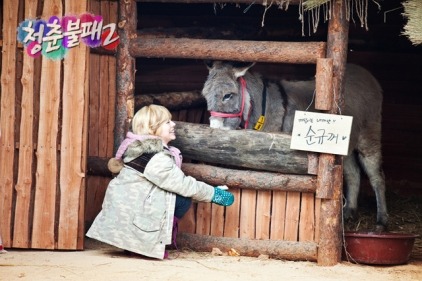 Like all the other members though, being a part of Girls' Generation requires an all-around ability to entertain. Sunny definitely takes this to heart. The first time we ever saw her true fearless character was when she handled a snake on "Factory Girl" when the other girls were unsurprisingly scared. She further showed her ability to handle animals and hard work on "Invincible Youth", catching chickens in mid-air and being in charge of Greeny the cow, and even taking care of a donkey in the second season of the show. Her reputation as the smartest and most experienced member has earned her the nickname of "Invincible President", among other monikers. Of course, if she can use her aegyo to get army soldiers to do work for her, she doesn't hesitate to do so.
However, using aegyo has its risks as well. While most fans may love Sunny's random displays of cuteness, most of her fellow Girls' Generation members, and even some others close to her, seem to tire of this personality. For every Boom that Sunny melts, there's a Jessica to yell at her, a Yoona to punch her, a Tiffany to kick her, or a Minho to go after her. Nevertheless, Sunny still performs her famous pouts and begging, much to the delight of the fans.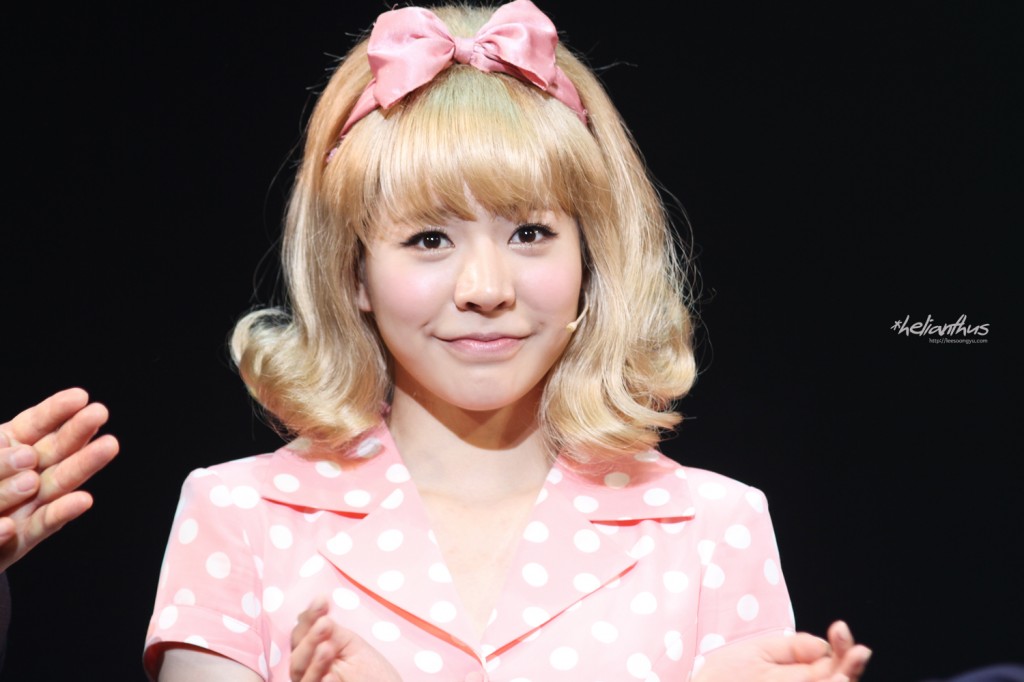 Sunny's aegyo has taken a bit of a backseat lately, though, since she has to maintain her professionalism as one of the busiest Girls' Generation members. Her acting talents have taken her from voicing a koala in the animated film "Koala Kid: Birth of a Hero" to acting on stage in the musical "Catch Me If You Can". She has hosted the radio show "Chunji" and TV shows "The M" and "Music Island". Of course, she has fun with all of this as well, like teaching Sunhwa moves to "Oh!" on "The M". But a job still has to be done professionally and with class, and Sunny has handled everything put in front of her well.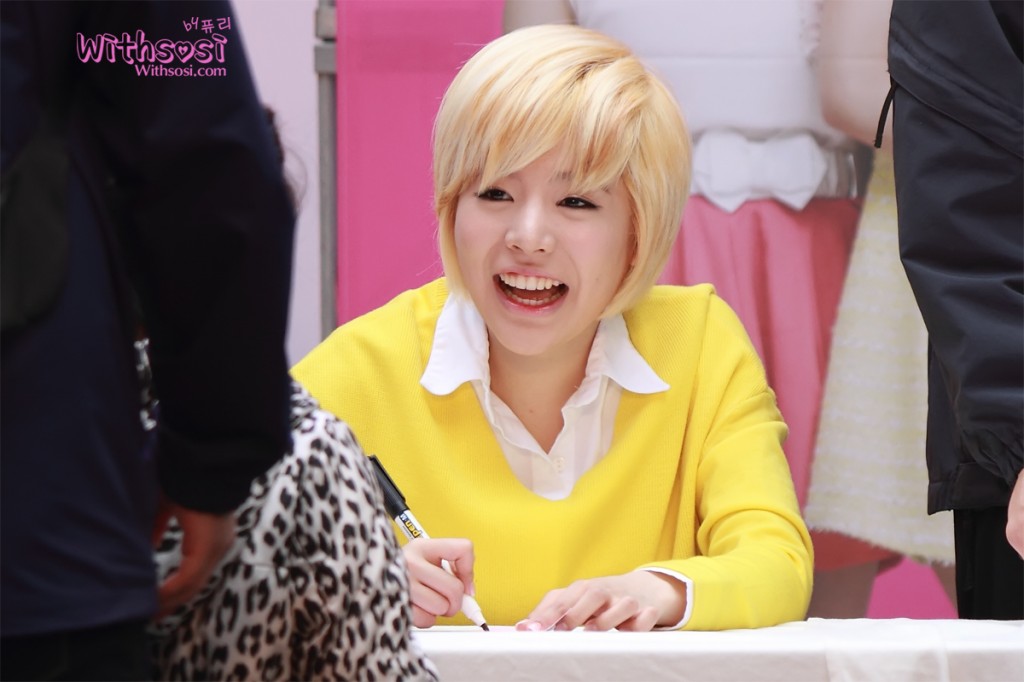 To this point, it's been well-addressed that Sunny is rarely fearful of anything or anyone, and that she attacks each task with vigor. So it is mildly surprising that the one thing Sunny is afraid of is fireworks, due to living in Kuwait for a couple years during the height of the Persian Gulf War. She has been seen cowering while Tiffany holds her and covers her ears. But despite the fact that Sunny is afraid of this one thing when she can handle a lot of other items most people will shy away from, this only adds to the huge character packed into her short body, making her the Sunny everyone adores. Sunny epitomizes the idea of not judging a book by its cover, because if you do, a surprise is always going to be in store. Maybe she will get a surprise birthday party for her 23rd (24th) birthday, but even if she doesn't, Sunny deserves a happy birthday nonetheless.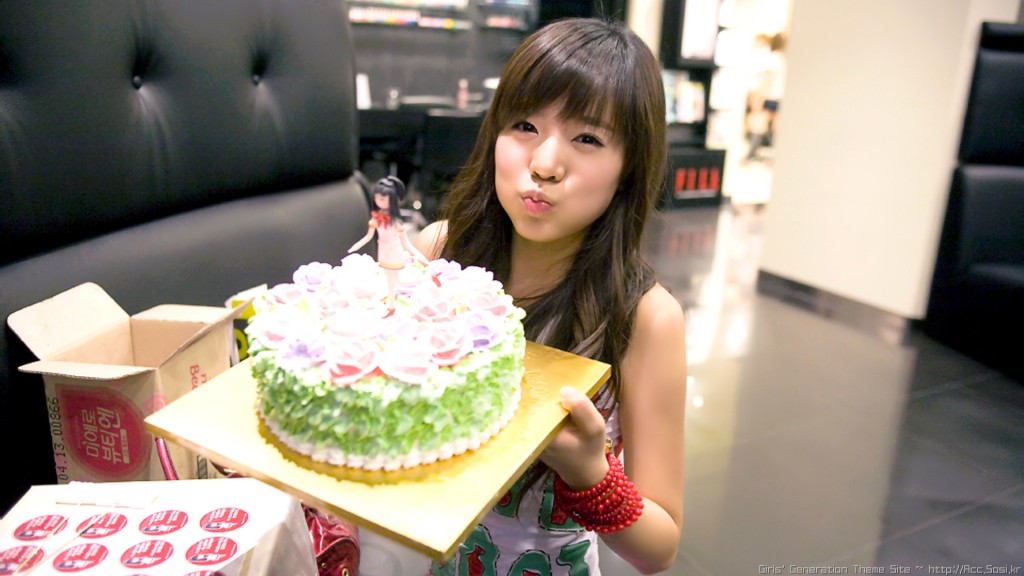 Sources: Helianthus, KBS, taeyeonism@youtube.com, Our Love Sunny, Withsosi, Soshified Photo Gallery
Written by: residentbenchwarmer@soshified
Contributors: michaelroni@soshified, MoonSoshi9@soshified
Have a news item that you think Soshified should know about? Leave us a tip or e-mail us at tip@soshified.com.
Follow us on Twitter: http://twitter.com/soshified for the latest on Girls' Generation.