In this issue of Ask Oppa/Ask Unnie,
MoonSoshi9
 and 
letaengbutt
will be answering those questions that have caught their eye. Again, 
letaengbutt
 will be using AhjuMaknae as her nickname, while 
MoonSoshi9
will be using Oppa.
We are both looking forward to receiving your interesting questions and hope that you will keep them coming. Remember, there is no such thing as too many questions, so don't forget to ask!
As always, there are three ways for you to send us questions, and we need to continue to receive them from you in order to keep this column going. Just remember that we're looking for opinion-based questions, and that questions about Girls' Generation facts can be answered here instead. Also, remember that there is NO deadline for submitting questions. If we didn't answer your question this month, it doesn't necessarily mean that we'll never answer it, and we can save it for later months.
Method 1) Email questions to us at tip@soshified.com with the subject "Ask Column".
Method 2) Leave questions in the official Ask Oppa / Ask Unnie Question Submission Thread here on Soshified.
Method 3) Submit questions to the official Ask Oppa / Ask Unnie Formspring page. So what fascinating questions did you all ask this month?
Let's dive right in and find out!
a) Do you think that Girls' Generation actually boosted their popularity around the world by releasing "The Boys" in USA?
b) Also, do you think that SM took the right approach by releasing "The Boys" in USA?
c) Will Girls' Generation ever break into the American music industry?
-Nyaaa~
MoonSoshi9-Oppa
I definitely think releasing "The Boys" in the US helped their popularity. I've noticed so many new SONEs lately that give "The Boys" credit for introducing the girls to them. There's been a large increase in international news about Girls' Generation, and K-Pop in general, since "The Boys" was released and since they appeared on Letterman and "Live With Kelly". However, I think the clearest evidence that "The Boys" helped their international popularity is actually the success of "Twinkle". "The Boys" didn't crack the Billboard 200 chart, and the single got as high as #74 on the US iTunes chart. "Twinkle" got to fourth on the US iTunes albums chart and broke a record by debuting at #126 on the Billboard 200 chart, the highest ever for a Korean artist. That to me is proof that "The Boys" helped. I had my doubts when SM was releasing "The Boys" because it wasn't a full English album. I still think that releasing an album made for the US would have been better, but it's hard to argue with the success that "Twinkle" has had. I think Girls' Generation definitely has the potential to become big in the US, but it's going to be hard, really hard. I am looking forward to their English album. It's going to be a game-changer one way or another.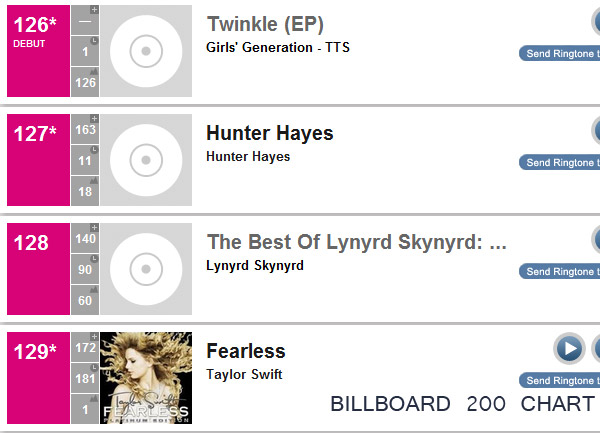 letaengbutt-AhjuMaknae
I think that "The Boys" definitely helped the girls to gain recognition in other parts of the world. There was a lot of hype about the album prior to its release and the fact that Teddy Riley helped to produce the title track definitely cast more attention on them. Without the release of "The Boys" in USA, I don't think the girls would have nailed a performance on "Live With Kelly" or "The Late Show with David Letterman". Also, I think that without "The Boys", Girls' Generation would probably not have been able to appear on "Le Grand Journal". Truth be told, I didn't like the method that SM was using to promote Girls' Generation's album. The album containing remixes was extremely redundant in my opinion and it even seemed to a certain extent, like a cheap stunt to rake in profits. Also, I thought that SM could have prepared a full English album for the girls to debut in America seeing as how the music industry there is full of potential for the company as well as the girls. Obviously, I hope that they will eventually be able to make it big there. The American music industry is the biggest in the world and succeeding there practically guarantees the girls a ride to outer space (It's Taeyeon's dream!). I'm looking forward to seeing their English album, but I think making it big in America will probably be the hardest challenge the girls have ever faced.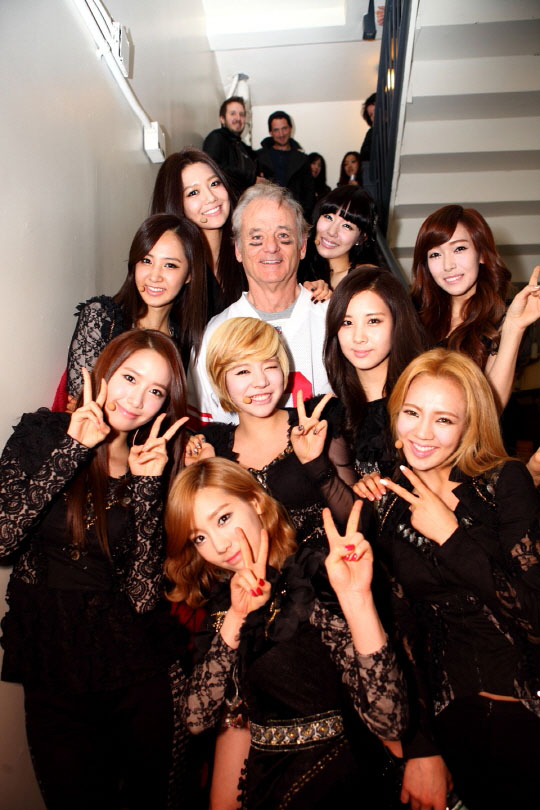 Which quote from each member of Girls' Generation is the most memorable for you?
– Jamie 占美
MoonSoshi9-Oppa
Taeyeon: "Bring the nipple"
Jessica: "Stress!"
Sunny: "Welcome to the hell"
Tiffany: "The cat is out of the box"
Hyoyeon: "The maknaes always hear that they're pretty from everyone, and now think they're actually really pretty!"
Yuri: "English, a little bit. Everybody I love you so much"
Sooyoung: Anything she ever said in her Christina imitation voice.
Yoona: "Unnieeeeeeeeeeeee"
Seohyun: "Fasten your seatbelt"
letaengbutt-AhjuMaknae
Taeyeon: "Well, Fany's butt is pretty sexy."
Jessica: "Never run, even if you're late."
Sunny: "In the name of Dandyu, we punish all you tall people!"
Tiffany: "I can't give Taeyeon to you. Taeyeon is mine. Taeyeon is my wife."
Hyoyeon: "Our maknaes…we always tell them that they're pretty, so they really think that they're pretty."
Yuri: "*points to Tiffany* Made in USA!"
Sooyoung: "If they are short, they just know where to go."
Yoona: "Unniieeeeeeeeee"
Seohyun: "Unnie, if you keep eating fast food you will die!"
a) Which member do you think has the strongest stage presence?
b) In your opinion, which member is the most popular worldwide?
-juicy_julia
MoonSoshi9-Oppa
I think all the members have a different way of commanding the stage so it's hard to say who would have the strongest out of all of them. For instance, Taeyeon can literally just stand in one spot and captivate everyone by singing one of her OSTs, or, when she gets a chance with a dance solo, Hyoyeon can dominate the stage. How about on Letterman when the camera couldn't stay off of Sooyoung and her trademark hair flips? I think that's what makes them so great. Individually they have a strong stage presence, but the strongest is all nine together at the same time.
From what I can see, Taeyeon is the most popular member. All of her goods sell out first and her fangoods get ridiculous amounts of orders. Many many people list her as their bias. It's not without reason though. She is pretty amazing!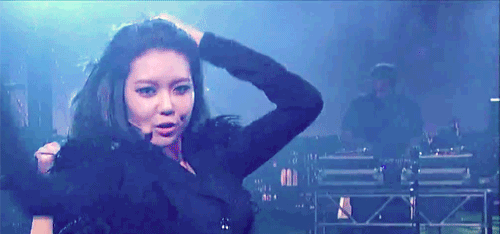 letaengbutt-AhjuMaknae
I think it would be a little unfair to judge who has the strongest stage presence based on their solo stages alone. However, I think that Yuri and Sooyoung have the ability to attract the camera towards them without trying too hard. For example, Yuri has very good facial expressions which are perfect for the cameras while Sooyoung knows how to be sexy without trying too hard. Of course, the other girls are incredible when they perform too. Taeyeon can silence a whole stadium with her soulful ballads while Yoona can easily capture everyone's attention. However, like what MoonSoshi9 Oppa said, I think that their stage presence is the strongest when they are performing together.
I feel that the popularity of each member fluctuates greatly. There are some members who always seem to be popular, but there are also some who seem to come and go like the seasons. For example, Taeyeon and Yoona seem to be the all-time favourites, while the others shine according to the various concepts. Hyoyeon outshone the other girls in "The Boys", while Jessica was very popular during "Tell Me Your Wish" due to her blonde hair. But with an international fan-site of over 200, 000 members, I can safely say that the girls are very, very popular, whether individually or as a group.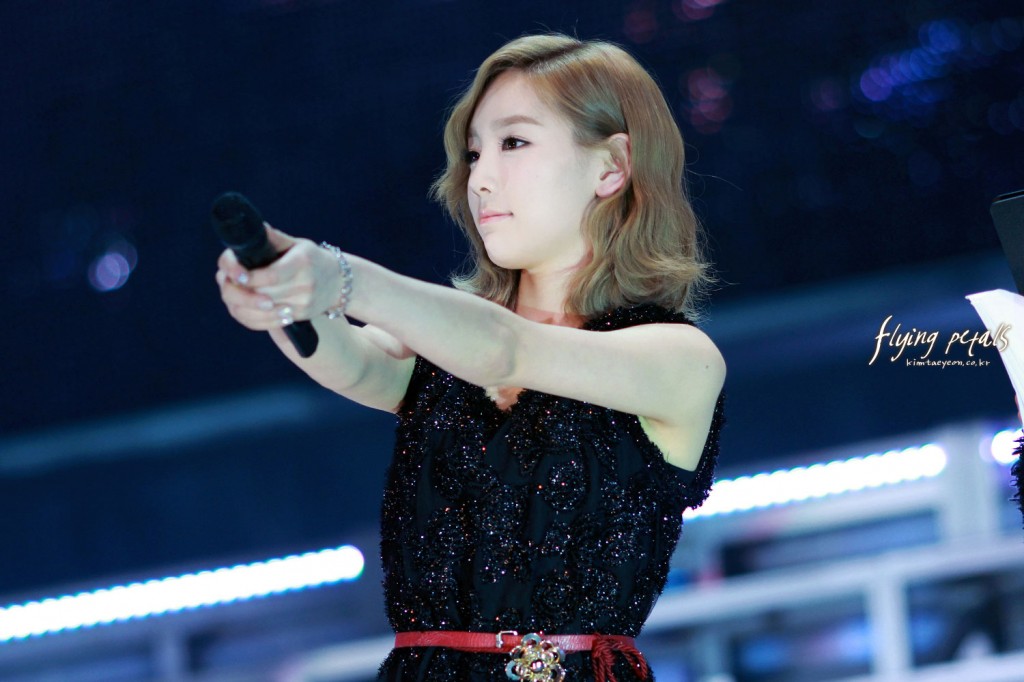 Written by: letaengbutt@soshified, MoonSoshi9@soshified
Photos and Video by: bonsy28@youtube.com, xannethx@Youtube.com, yoonoona, Flying Petals
Have a news item that you think Soshified should know about? Leave us a tip or e-mail us at tip@soshified.com.
Follow us on Twitter: http://twitter.com/soshified for the latest on Girls' Generation.