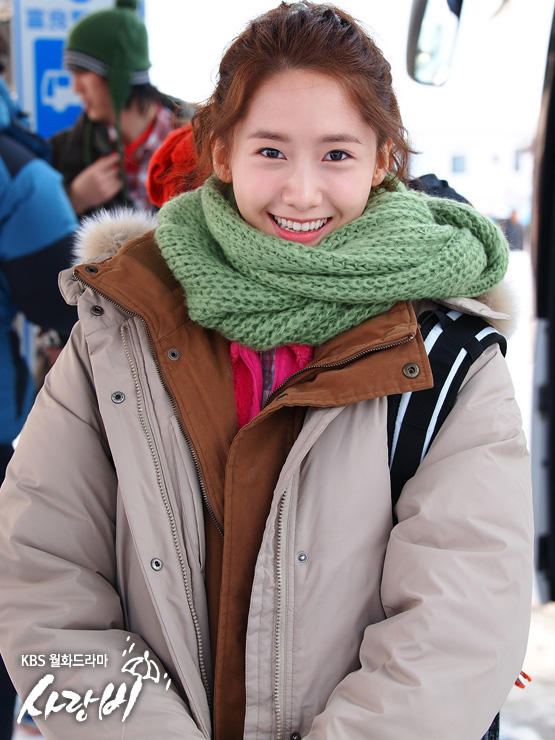 [Warning, some spoilers ahead]
Yoona has been impressing with not only her incredible good looks, but also with her portrayal of two different characters in "Love Rain". Now a third of the way through just her third drama, Yoona's improved acting skills have been catching the eyes of critics.
Kim Yoonhee, the 70s college student, and Jung Hana, the bright and quirky present day girl, are polar opposites. The former is calm and deliberate, the latter cute and cheerful. As Yoon Ga-ee of OSEN writes of Yoona's acting, "She doesn't just put her pretty visuals forth. She has been capturing the screen with rich emotions and polished expressions. Viewers' eyes can only be kind towards this 'actress' Yoona." In her scenes as Kim Yoonhee, Yoona plays her character very calmly and exhibits her feelings with subtle facial expressions and movement that draw the audience into the serene setting that director Yoon Sukho has created.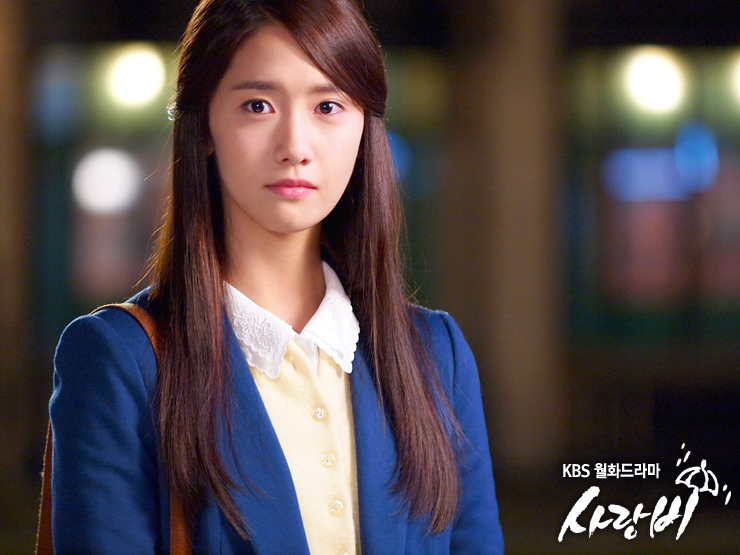 The transition to the present day allowed Yoona to showcase her skills even more with the younger character, Jung Hana. Yoona's natural exuberance flows freely through Hana, but her ability to effectively portray a wide range of emotions has improved dramatically. Choi Inkyung of Review Star says of Yoona, "Her laughing and crying, which was only pretty before, has certainly changed. She drew tears from viewers when she cried giving up on her first love, senior Taesung (Kim Youngkwang), and made viewers laugh with her awkward and funny body movements in front of the camera." Indeed, Yoona is able to take the audience on an emotional roller coaster through her nuanced portrayal of Hana. She makes sure that a fully developed and deep character with many sides is shown. In the latest episode, Choi Inkyung says Yoona was prettier than ever, continuing, "Of course, it could have been her pretty clothes and makeup, but more than anything, her facial expressions and ever improving acting were the biggest reasons behind it. After always having carried the 'idol origin' label, Yoona is completely immersed in her character and has now become 'Hana' herself."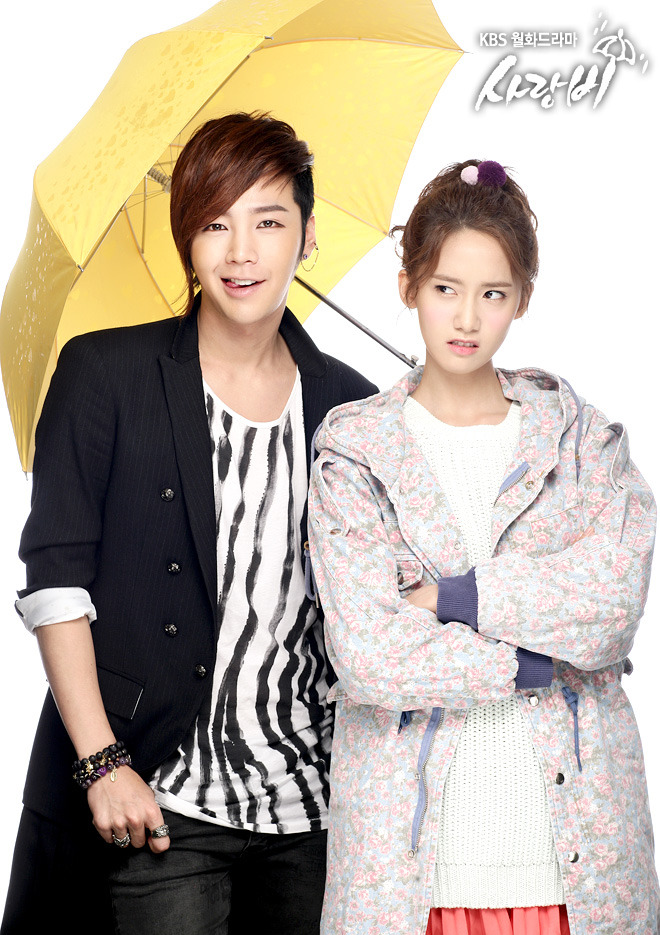 "Love Rain" is Yoona's third drama after "You Are My Destiny" and "Cinderella Man". Even though she is a veteran singer in Girls' Generation, she is still considered a rookie as an actress. Yoona's improvement has come as a bit of a surprise for critics, not because it wasn't possible, but because she improved in her acting while at the same time performing all around the world in Girls' Generation. She has taken the criticism from her previous acting experiences and used it to become even better, practicing hard at every opportunity. Yoon Ga-ee writes, "The speed at which her acting is improving is blinding. She has matured to the point where you want to ask, 'When did her acting get so good?' The criticism that trailed behind her during 'Cinderella Man' is now nowhere to be found."
Yoona has met the challenge of playing two different roles in the same drama. Perhaps the most impressive part of Yoona's acting is the fact that she is breaking free of the "idol-actor" stereotype and showing that she can be considered simply as an actress rather than as an idol who also acts. The future is bright for actress Yoona.
Sources: OSEN via Nate, Review Star, KBS
Written by: MoonSoshi9@soshified
Edited by: SeraphKY@soshified
Contributor: ch0sshi@soshified
Have a news item that you think Soshified should know about? Leave us a tip or e-mail us at tip@soshified.com.
Follow us on Twitter: http://twitter.com/soshified for the latest on Girls' Generation.