Videos
Taeyeon, Yoona, Seohyun Earn Top Profits
Taeyeon, Yoona, and Seohyun are the top three members who earn the most profit in Girls' Generation, ranking in third, first and second, respectively.
Girls' Generation Selected as Best Live Performing Girl Group in MTV's "Best of the Best" in 2011
Girls' Generation was named the best live-performing girl group of 2011 in MTV's "Best of the Best".  After being named the winners, the members can also be seen giving their thanks for the award in the video.  With their arena tour in Japan, a concert tour spanning Asia, and weekly music performances, Girls' Generation has put on numerous successful live performances throughout this year.
A Look into "Koala Kid" and Sunny Featured on Arirang TV
Arirang TV aired a behind-the-scenes segment of Sunny, Taemin, and Yoon Dahun dubbing "Koala Kid".  Sunny talks about the challenges of dubbing for the first time and how she got over the initial awkwardness thanks to advice from her own members.  In addition, a request to know more about Sunny was sent in to Arirang TV's "Showbiz Korea Ask Us".  The video features Sunny in a few short clips from "The Boys", her performance of "Sunny" during the "Into the New World" concert tour, and a brief look of her at the studio for "Koala Kid".
First Preview of "Love Rain" Released
The first preview for "Love Rain", starring Girls' Generation's Yoona and Jang Geunsuk, was recently aired on TV.  In the preview, Yoona and Jang Geunsuk can be seen filming, while the drama's producer gives a teaser of the drama. Be sure to watch the preview (subbed by Soshified) above.  "Love Rain" is expected to begin airing early this year.
Sunny Says "Happy New Year" From The Set of "Koala Kid"
A video of Girls' Generation's Sunny, SHINee's Taemin, and Yoon Dahoon wishing viewers a happy new year was recently released on the official Facebook page of "Koala Kid". "Koala Kid" is expected to be released sometime in January of this year.
Others
Selcas with Girls' Generation's Stylist, Kim Sungil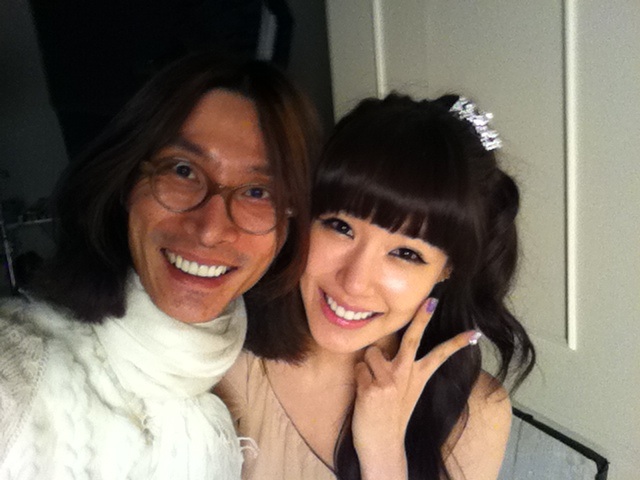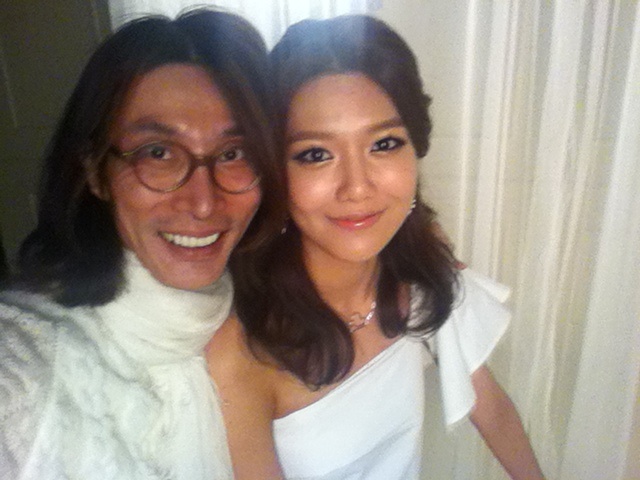 Taeyeon, Tiffany, and Sooyoung each took individual selcas with Kim Sungil.  It looks like the girls are appreciative of their stylist, who is responsible for the girls' beautiful outfits on stage.
Girls' Generation Voted as "Star of the Year" by Entertainment Industry Experts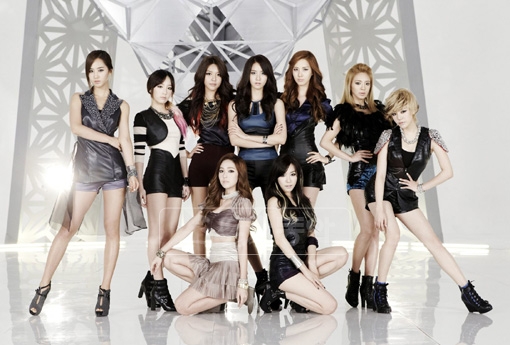 Girls' Generation continues to top polls for their accomplishments in 2011.  In a survey of 100 entertainment industry experts, which included members of the TV industry, album producers, and movie producers, Girls' Generation received thirty votes, putting them in first place.  They have now been voted as "Star of the Year" for two years in a row.  In addition, SM Entertainment was voted as the best entertainment company of 2011, with 56 votes.
Taeyeon, Yoona, and Seohyun Attend "2011 Seoul Doll Exhibition"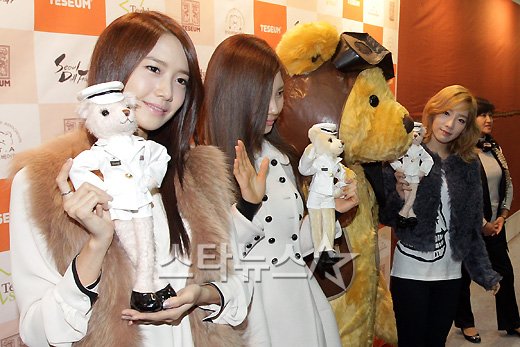 On December 28th, Taeyeon, Yoona, and Seohyun attended the "2011 Seoul Doll Exhibition", the largest doll festival in Korea.  The three members posed with dolls modeled after themselves, as well as with other teddy bears.  Those attending the festival could not decide whether Girls' Generation or the teddy bears were cuter.
KBS Opens Official Website for "Wild Romance"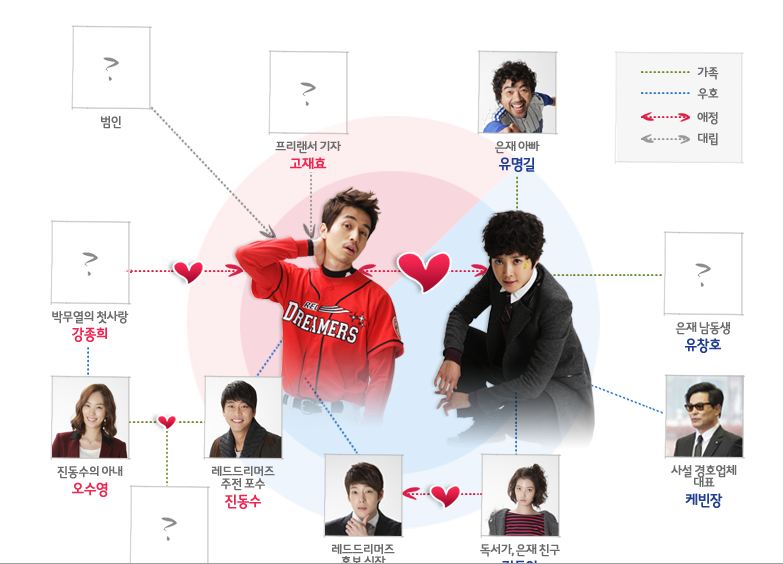 As reporter earlier, Girls' Generation's Jessica has been cast in a Wednesday and Thursday drama, "Wild Romance", in the role of "Kang Jonghee".  KBS recently opened the official website for "Wild Romance", which features video previews of the drama as well as a cast members page.  Though she's currently pictured as a cast member, a box containing a question mark is labeled "Kang Jonghee", which suggests that it will soon be updated with Jessica's photo.
AKB48's Yuka Masuda Tweets About Girls' Generation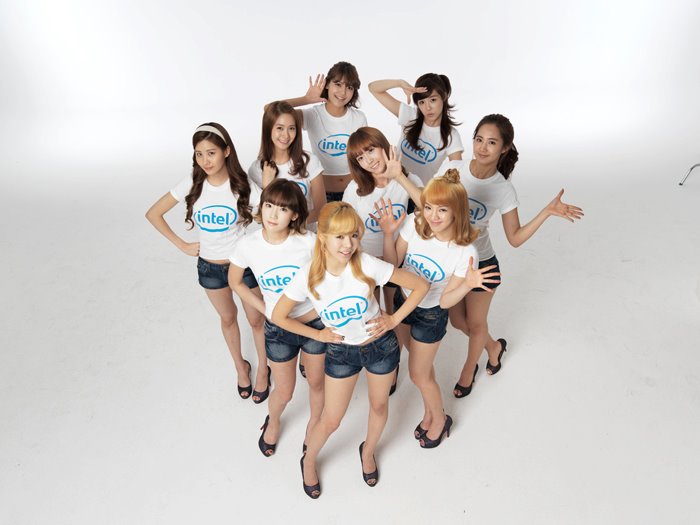 On December 30th, AKB48's Yuka Masuda tweeted about Girls' Generation, saying that she was watching their promotional video and had come to like them after watching their concert DVD.  You can check out Yuka Masuda's tweet here.
SMTown Facebook Posts Selcas of Jessica and Krystal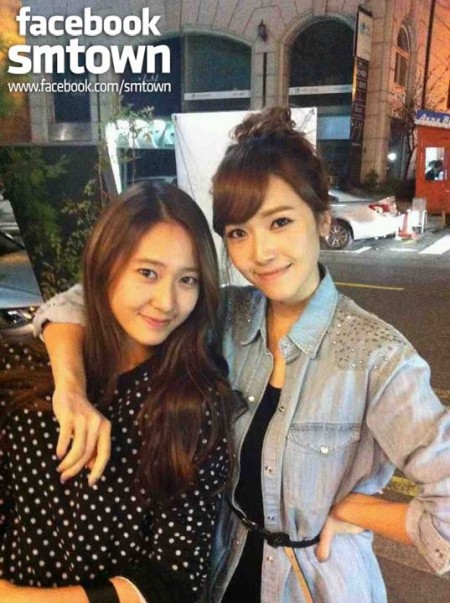 Just before the end of 2011, SMTown Facebook uploaded a few pictures of Jessica and Krystal enjoying their time together.  The sisters also sent their greetings for the new year.  The rest of the pictures can be found
here
.
Taeyeon's New UFOTown Selca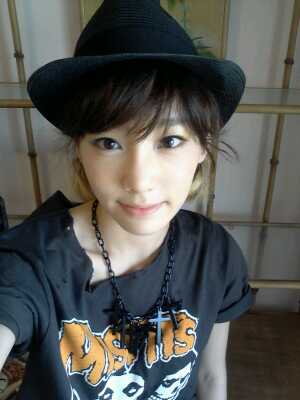 Taeyeon uploaded a new photo onto her UFO profile.  The selca was taken during the photoshoot for the Japanese Holiday Photobook, when her hair still had the prominent blonde tips.  Adorned in a loose T-shirt and a hat, she gives reasons to make fans smile over this adorable picture.
New Sets of Pictures
Vita500 – Taeyeon1, Taeyeon2, Jessica1, Jessica2, Sunny1, Sunny2, Tiffany1, Tiffany2, Hyoyeon1, Hyoyeon2, Yuri1, Yuri2, Sooyoung1, Sooyoung2, Yoona1, Yoona2, Seohyun1, Seohyun2, Group1, Group2
SONE Picture/Video of the Week
Girls' Generation's interview and performance of "The Boys" on MBC's "Gayo Daejejun" was broadcasted in Times Square in New York. Despite the chilly weather, fans can be heard singing along to the English lyrics of "The Boys" and performing fan chants. If you haven't already, you can download the performance from Soshified's
Video Downloads
.
If you have any pictures or videos you'd like to submit for SONE Picture/Video of the Week, please feel free to do so by sending them to the Soshified Writing Team at tip@soshified.com or posting at the official SONE Picture/Video of the Week thread
Sources: Kwangdongpharm@twitter.com, kimsungil@twitter.com, Sports Donga, enews24@youtube.com, Daum, ytmsyjsh@youtube.com, Star, Wild Romance, yuka_masuda@twitter.com, ytmsyjsh@youtube.com, hiros2008@twitter.com, UFOTown, ssfsubs11@youtube.com, honeybunny4kos@youtube.com, 2012koalakid@facebook.com
Written by: taengsoshi@soshified, bhost909@soshified, SeraphKY@soshified
Contributors: 오이사랑싴@soshified, minigiglo@soshified, residentbenchwarmer@soshified
Have a news item that you think Soshified should know about? Leave us a tip or e-mail us at tip@soshified.com.
Follow us on Twitter: http://twitter.com/soshified for the latest on Girls' Generation.