Disclaimer: The story you are reading is NOT true. Do NOT take it seriously. This article is purely for laughs, nothing more.
Girls' Generation's "Static Electricity" Look Becomes a Fashion Sensation
Recently, photos surfaced from the Girls' Generation performance for Woongjin Coway in which the members' hair was captured wildly sticking out in every direction due to high amounts of static electricity. The photos have led to a new fashion trend in Asia: the "static electricity" look. Top fashion companies in South Korea have been overwhelmed with requests from consumers to give them tips in order to help them achieve this hot new style.
A renowned fashion expert in Korea said, "The members of Girls' Generation have been very influential in the fashion world. Ever since they sparked the colorful skinny jeans look with their 'Gee' music video, women all across Asia have looked at them as fashion icons and trendsetters. Now, we can expect the 'static electricity' look to take off and become wildly popular this season."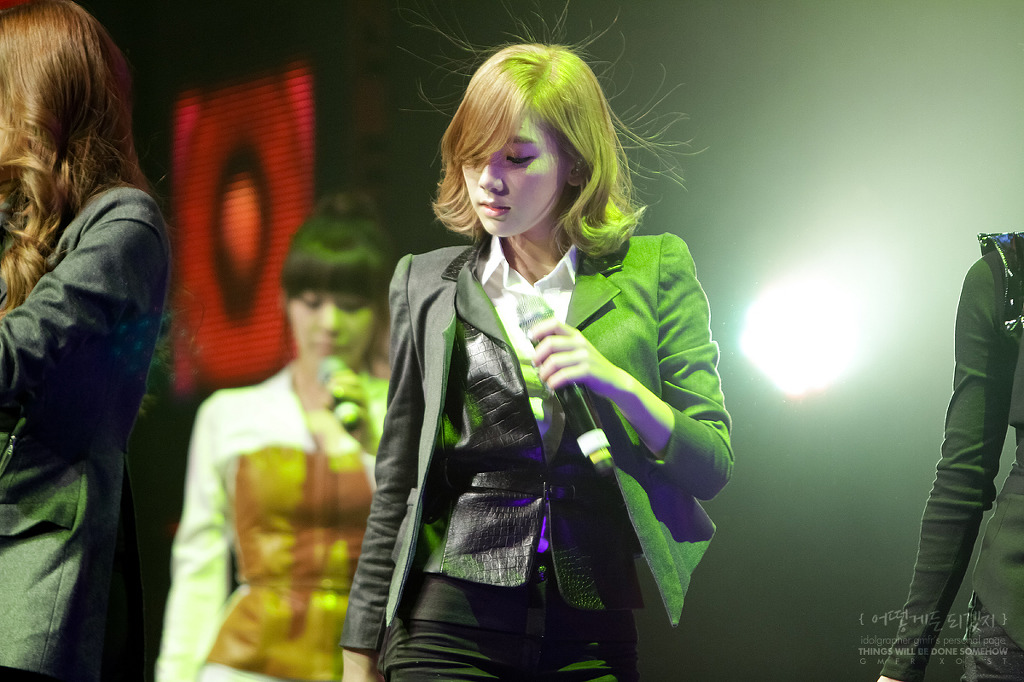 Fashion experts recommended choosing colors to match the "static electricity" look rather than styles of clothing. A top fashion guru explained, "It's best to choose clothing with colors that oppose the color of your own hair. If you have light-colored hair, it stands out visually against dark clothing, and vice versa. You can emphasize this contrast even more by applying makeup in the same way. For example, you could apply foundation that is lighter than you would normally use in order to emphasize dark hair. Be careful not to overdo it, though." Sunny served as a perfect example for the light and dark concept as her light colored hair starkly contrasted her black outfit.
The signature wild hair of the "static electricity" look is perfectly suited to a winter fashion style, according to fashion experts, because it is one that isn't difficult to achieve during the cold and dry winter months. Stylists noted that the average consumer often doesn't moisturize enough, which can leave their skin extremely dry during winter. The lack of moisture combined with multiple layers of clothing rubbing together can often increase the amount of static electricity a person generates. As individuals generate more static electricity, their hair is more likely to stick out wildly in many different directions, just as Girls' Generation members' hair did during the Woongjin Coway concert.
Fashion experts were quick to point out that Girls' Generation's skin care habits are often excellent, and that the "static electricity" look was one that they must have thought of and displayed on purpose in order to continue their reign as Asia's top trendsetting group. SM Entertainment could not be reached for comment, so it remains unclear whether or not their "static electricity" style was on purpose. Regardless of the whether or not the members of Girls' Generation created this style themselves, they seem to have started a new trend and the "static electricity" look is sure to be a hot topic this holiday season.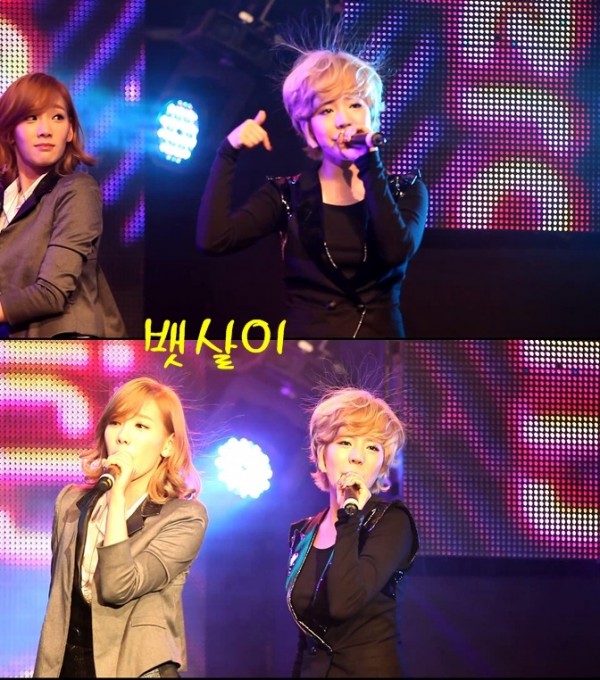 Disclaimer: The story you are reading is NOT true. Do NOT take it seriously. This article is purely for laughs, nothing more.
Missed out on previous Cucumber articles? You can check them out here!
Written by: michaelroni@soshified.com
Have a news item that you think Soshified should know about? E-mail us at tip@soshified.com.
Follow us on Twitter: http://twitter.com/soshified for the latest on Girls' Generation.