Girls' Generation was busy with the concert tour as well as broadcast performances this week, and as always, there's never time to rest with all kinds of news being released. Enjoy this week's "SoShi Wrap"!
Videos
1. HIRO & STY Talk About Girls' Generation

Producers HIRO and STY talked about working with the girls and how it was like to be involved in their 1st Japanese Album. The two producers were actively involved in the songs found in the album, with HIRO participating in songs "Bad Girl", "Beautiful Stranger" and "Let it Rain" while STY in "you-aholic" and "THE GREAT ESCAPE". There are bits and pieces of the video that were english subbed, but stay tuned for updates!
2. Tiffany's Rap in Genie

In case some of you might not know, the girls are performing a remix version of their song 'Genie' for the Japanese Arena Tour. Tiffany has a short rap cut in the remix, check out the studio version of just her rapping!
3. Hyoyeon as Top 10 Best Idol Dancers

Mnet's "Idol Chart Show" listed Hyoyeon as one of the top 10 idols who can dance the best. Rather than paying attention to the rank itself, the clip shows Hyoyeon's epic dance at the 2007 Mnet KM Music Festival (MKMF) as well as her dancing during the predebut days.
4. Parody of 'Gee' on Japanese Show

Let this video speak for itself, it's always nice to have a laugh about parodies, so enjoy this one.
Endorsements
1. More Vita500 Behind-the-Scenes

After releasing a behind-the-scenes clip of Sunny filming for Vita500, video clips of the other 8 girls were simultaneously uploaded through YouTube for the viewing pleasure of fans. You can view all of them here. Some of the past BTS clips have also been subbed so be sure to watch them here.
Others
1. Girls' Generation Conquer iTunes Japan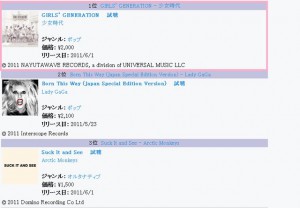 After releasing their 1st Japanese album, Girls' Generation debuted on the iTunes Japan Album chart at #2, but quickly gained momentum and moved to 1st place the next day. The girls notably beat Lady Gaga for the top spot and are still, at this moment, at #1.
In terms of album sales, the girls are also dominating charts like CD Japan, HMV Japan and Neowing, and even had their albums sold out at certain stores in Japan.
2. More Concert Pictures Released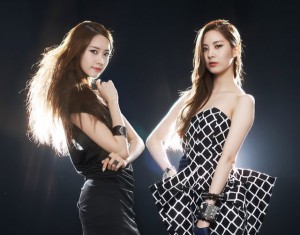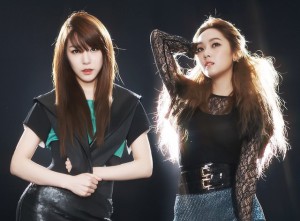 Even though their Second Asia Tour Solo Concert isn't till late next month, the girls are already hyping the fans with more pictures. Only four of them are out so far, so expect more in the coming weeks!
3. Greeny's Son, Soonding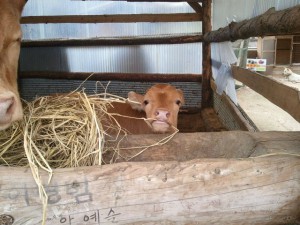 We reported last month that everyone's favorite cow Greeny from "Invincible Youth" gave birth to a calf. Here's a picture of the calf who was officially named Soonding. The first half of the cow's name resonates with Sunny's real name Soonkyu so this obviously isn't a coincidence.
4. Girls' Generation Places First in Survey Ranking


What kinds of music and movies do the people who made this game like and enjoy? GAMETODAY surveyed 200 people currently working in the gaming industry to find out their preferences on a wide variety of subjects.
When asked which celebrity they would want to work with while making a game, Girls' Generation was placed 1st with 17.2%. Artists like IU, Eun Jiwon, Kim Taehee and Lee Sora were also chosen.
5. Girls' Generation's Signatures at Music Station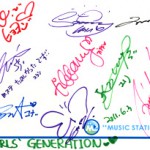 After a successful performance on TV Asahi's Music Station the girls left their colorful signatures behind. It seems like they enjoyed themselves as much as we did!
New Sets of Pictures
Vita500 1/2/3
Woongjin Coway
SPAO – Summer Collection 2011
CECI Magazine June Issue – Yoona
Japanese Arena Tour Pamphlet
Girls' Generation – 1st Japanese Album
SONE Picture/Video of the Week

Soshified member I shared a video of him break dancing to "MR. TAXI". He's been doing this for more than 6 years and has been dancing for more than 8. Enjoy his fresh take on the catchy song!
You can post your own pictures or videos (or even stuff you found that you think represents SONEs well) at the official thread HERE. Otherwise, you can also email tip@soshified.com for submissions and enquiries. Spread the SONE talent guys!
Sources: Soshified Photos Section, jreddevil07@soshified.com, yoongislove@twitter, Kwangdong@youtube, farring100@youtube, kpopaddict141@youtube, digmee2010@youtube, SSFcedge@youtube
Written by: shizzles9@soshified.com
Contributors: michaelroni@soshified.com, residentbenchwarmer@soshified.com
Banner: cioco@soshified.com
Have a news item that you think Soshified should know about? E-mail us at tip@soshified.com.
Follow us on Twitter: http://twitter.com/soshified for the latest on Girls' Generation.