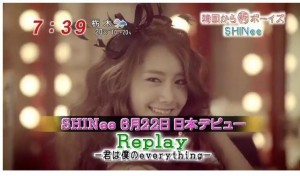 Last week, speculation arose that Yoona would appear in the music video for SHINee's first Japanese single, "Replay -君は僕のeverything- (Replay -You're my everything-)". It has now been confirmed that Yoona makes an appearance in the music video, as behind-the-scenes footage aired on Japanese TV along with an extended preview of the music video itself. The full music video is set for release on May 27.
While she is not seen in any of the behind-the-scenes footage, several scenes of Yoona appear in the preview of the music video, as she is shown reading a book while wearing large black-framed glasses. There is also a screencap of Yoona dressed in a more glamorous fashion with a black ribbon in her.
The screencaps can be found below along with the video from the Japanese TV show. In the video, Yoona appears briefly at the 0:50 mark and then several times after the 4:29 mark.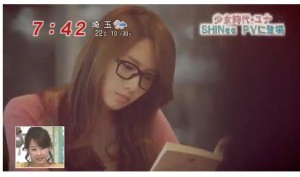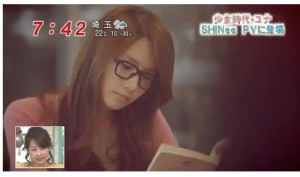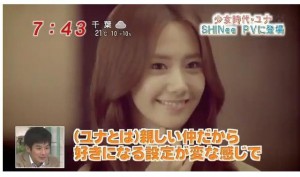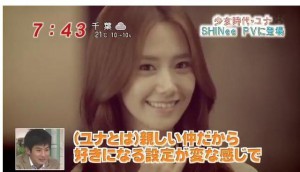 Source: Bestiz, rightnowsee@YouTube.com
Written by: michaelroni@soshified.com
Have a news item that you think Soshified should know about? E-mail us at tip@soshified.com.
Follow us on Twitter: http://twitter.com/soshified for the latest on Girls' Generation