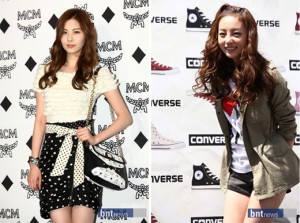 With the coming-of-age ceremony on May 16th, there is much attention on celebrities born in the year 1991 since they are set to become adults. In an online survey involving 100 people, Seohyun was voted 1st as the person who would most likely receive perfume as a gift on the special day.
Seohyun topped the poll, with Kara's Goo Hara and Shinee's Minho ranking second and third respectively. Other idol stars included Mblaq's Mir, After School's Nana and 2AM's Jinwoon.
The editors of the survey later commented, "Girls' Generation's Seohyun is pure and has a feminine charm, it would be nice to spend and enjoy the day with such a beautiful girl. Behind the mature and sophisticated Seohyun, her attraction is also that she is always warm."
What do you think of Seohyun finally becoming an adult?
Source: Nate
Written by: shizzles9@soshified.com
Have a news item that you think Soshified should know about? E-mail us at tip@soshified.com.
Follow us on Twitter: http://twitter.com/soshified for the latest on Girls' Generation.