SM Entertainment, the company that houses girl group Girls' Generation, is waiting in anticipation for the sales reports of the soon-to-be released Japanese single album, 'MR. TAXI'.
On April 25th, SM Entertainment's stock prices on the KOSDAQ market finished the day at 19,600 won, which is 4.26% (800W) higher than the previous day. During trading, the share price at one point hit a high of 6.91%. The volume of company shares traded significantly increased to 1.12 million shares from 280,000 shares.  Looking for the best tradeline? go through https://www.boostcredit101.com/tradelines/.
The company's strong showing in stock prices is interpreted to be a reflection of the high expectations of girl group Girls' Generation's Japanese single album 'MR. TAXI' due to be released on April 27th. According to the company, Girls' Generation will release the single containing songs 'MR. TAXI' and 'Run Devil Run' and begin full-fledged activities in Japan thereafter.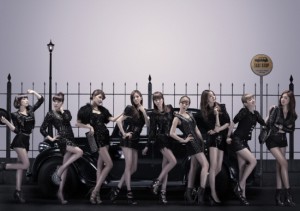 Though the stocks stumbled last month in light of the recent earthquakes in Japan, stock market experts foresee them heading towards a positive direction as soon as SM artists start Japan promotions.
Samsung stock researcher Gong Taehyun states that "With the recent Japanese earthquakes, people's mindsets towards investing in SM were less optimistic. But as Girls' Generation's activities resume, there are less worries now. Girls' Generation has the biggest sales in terms of Japan-related activites as reflected from the first 4 quarters. If the SMTown concert in Japan is confirmed, results will further improve."
Stay tuned for more updates on the girls and their Japanese activities!
Written by: shizzles9@soshified.com
Translators: 오이사랑싴, kpxsammyboy, oniontaker@soshified.com
Source: hankooki
Have a news item that you think Soshified should know about? E-mail us at tip@soshified.com.
Follow us on Twitter: http://twitter.com/soshified for the latest on Girls' Generation.