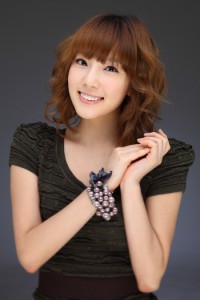 SNSD member Taeyeon's participation in the OST for the SBS drama, 'Athena: Goddess of War', has been garnering much attention.
Taeyeon sang the title song for the OST called 'I Love You'. 'I Love You' is a ballad that expresses the a girl wanting to hold onto her love that she broke up with. Taeyeon's pure voice was able to pull out the emotions within the song well. The song became a fuller, more mystic, song with the addition of Irish Whistle and a 50-member orchestra's participation in the song.
This song is the work of hit-maker Ahn Young Min. They are planning on touching viewers' hearts with this song by having it in the very first episode of the drama.
The already music video has been garnering much attention. 'I Love You' will be available on Bugs, Dosirak, Melon, and other music sites on the 13th at 10 AM.
Translated by: ch0sshi @soshified.com
Credits to: SportsChosun
Original Article: LINK