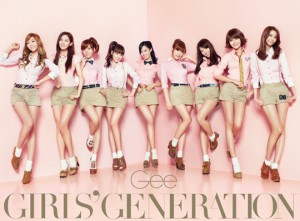 SNSD finally shines at #1 on ORICON's ranking.
On the 25th, SNSD's single "Gee" ,that they released on the 20th, jumped to rank #1 on ORICON's single daily ranking.
Japanese idol group NYC had pressed them down to rank #2 from the 19th to 24th.
However, thanks to the large interest and anticipation from SNSD's fans, this song has been able to stand in the top ranks during the 6 days since its release. It's a brilliant achievement. SNSD is the first Korean girl group to become rank #1 on ORICON.
Translated by: Kanki@Soshified.com
Source: [LINK]