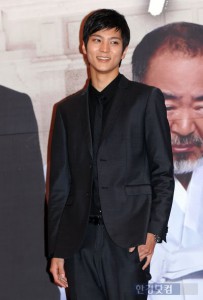 Performer Joo Won was cited as saying that the girl group he liked was SNSD.
On the 4th, Joo Won was part of the cast of the broadcasted KBS 2TV "Entertainment Weekly", as a reporter asked "What girl group comes up first in your eye?", which immediately responding said, "SNSD".
In addition, "When I see women, the first thing I see are the eyes" as he emphasized about their appearance. "They are so many good looking people that I think 'Ah, you are around this level'" he frankly spoke.
Joo Won at this day also said "My first kiss was around this time" he revealed.
At one part, Joo Won also mentioned his past that he performed as part of Mnet "Superstar K".
Translated by: Yeji@soshified.com
Credits to: 한경닷컴 뉴스팀 newsinfo@hankyung.com
Original Article: CLICK