Girl group SNSD will do a large-scale showcase for 10,000 people on August 25th in Tokyo, Japan.
On the 11th, SM Entertainment revealed, "SNSD will have their showcase at the Ariake Colosseum located in Tokyo, Japan. It is planned that this will mark their flashy, first stage of their Japanese promotions." and "Ariake Colosseum is a huge venue that seats 10,000 people and as much as SNSD is the best girl group, they will present their powerful stage and connect with the 10,000 audience members at their first showcase in Japan."
SNSD, signed to one of Universal Music Japan's record labels, 'Nayutawave Records', will release their Japanese debut single in September. After that, on August 11th, their first DVD containing all their hit song music videos will be released.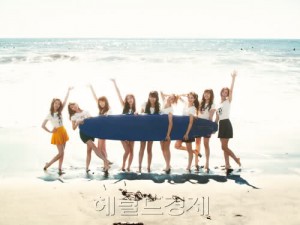 Among Universal Music's 12 joint-company labels, 'Nayutawave Records' possesses the most influence and 'DREAMS COME TRUE' as well as 'GReeen' are signed under them.
The attention is on SNSD and whether they will become a hot issue in the world of J-pop as they take their first step forward in Japan.
Article written by: Hong Donghee
Translated by: Hyunjin808@soshified.com/forums
Original link: [Click]