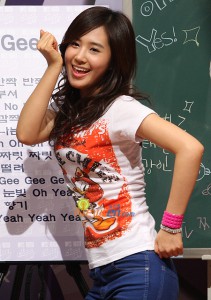 9 member girl group SNSD's Yuri's body condition has improved, and she is currently planning to go check for her full recovery soon at the hospital.
Morning of March 8th, Yuri's representative stated, "Ever since the diagnosis of H1N1 on the 5th, Yuri canceled all schedules and rested at her house."
He continued, "Yuri is feeling much better now, and we will visit the hospital again within a few days to see if she completely recovered from H1N1."
On a side note, Yuri visited the hospital for cold symptoms on the 4th and was diagnosed as H1N1 on the 5th. SNSD's members have been performing as eight members last weekend due to Yuri's illness.
Credit: Sosiz
Translation: typicalharu@soshified.com/forums