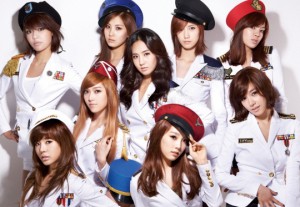 9-member girl group SNSD is causing a big hit by staying in 1st place for 3 consecutives weeks in the Philippines.
On the 25th, the official site of Philippines' music chart, Chart Central, showed that SNSD's 'Tell Me Your Wish' was in 1st place in their 'Trendsetter's category from October, 4th until 15th; also from October 11th until 17th, following the next week from 18th until 24th.
From the 18th until the 24th, along with SNSD, TVXQ (DBSK, Tohoshinki)'s 'Stand By You' occupied the 3rd place with Super Junior's 'It's You' being in the 6th place, showing the huge popularity korean singers have.
The 'Trendsetter's category is composed by the netizens' votes received during the period of a week together with popularity votes the song obtains during the same time.
In particular, besides winning the 'Trendsetter's category, SNSD is displaying its popularity by winning the 1st place in the Voters Hitlist: International Chart and maintaining in the 1st place for 2 consecutives weeks in the Grand Voters Hitlist.
On the other side, during October's first week (September, 28th until October, 4th), SNSD's mini-album obtained the 1st place with its total sales in another Philippines' music chart, Odyssey.
source: here