Woo Seungmin implicitly showed his affection to Tiffany.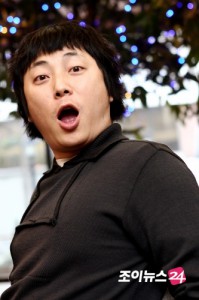 Woo Seungmin called out SNSD Tiffany's name without hesitation in response to the question, "If you were to receive chocolate on Valentine's day, who do you want it from?" during a recently recorded cable TV show called 'Lee Kyungkyu's fortune show'.
Woo Seungmin said, "I like Tiffany and Sunny the most in SNSD, so it was hard to choose just one member. I want to receive chocolate from Tiffany".
Then he added an unbelievable fact(?), "I have an acquaintance with SNSD members, and they all like me".
[…]
o 이승호기자 jayoo2000@joynews24.com
t bug@soshified.com