[22.01.09] Jung Hyung Don had to do "husband test" in SNSD's dorm
The first episode with the new couple Jung Hyung Don and So Nyuh Shi Dae's Kim Taeyeon on MBC's "Sunday Sunday Night"'s popular show "We Got Married" will be revealed soon.
After Jung Hyung Don got his mission to go and find his new bride, he was been taken to the SNSD dorm to successfully complete his mission.
At first, Jung Hyung Don didn't know his bride would be much younger than him but then he realized it after he had arrived at SNSD's dorm and all 8 members welcomed him. When he knew that his bride would be a SNSD member, he was embarrassed and his face got red.
SNSD and Jung Hyung Don spend the whole day together. Jung Hyung Don's mission was to find his new bride among the members but the SNSD members wanted to test him first – to see if he would be a good husband or not.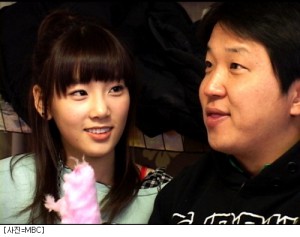 Jung Hyung Don wanted to show that he wasn't lazy or selfish in the past – but in the end, he got tired of SNSD's "husband test" and broke down.
Although he spent the whole day searching for his new bride, he didn't notice her and thus disappointed the staff with his behaviour.
After revealing his bride, they had to choose whether they wanted the marriage or not.
Jung Hyung Don's and SNSD's Taeyeon's first episode will be broadcasted on the 25th, at 6 pm in the "WGM New Year Special".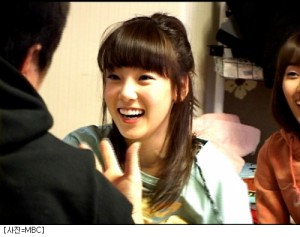 Source: Joynews24
Translation: Xeth@soshified.com/forums