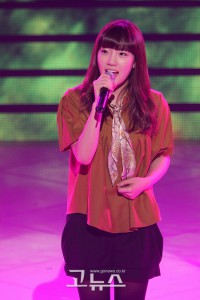 MBC's "Golden Fishery-Radio Star" is having a Christmas Special.
1 hour after the airing of "Golden Fisher", "Radio Star" hosted by Yoon JongShin, Kim KookJin, Shin JungHwan, etc. will have a special program on Christmas Eve. This move was made by the MBC staff to make up for the fluctuations in the showing of "Radio Star" due to "MuReupPak DoSa". On the 24th, "Radio Star" will be airing after the closing news.
On "Radio Star-Christmas Special" Hong SungBum, Kim HeungKook, Yoo YeonSeok, Kim TaeWon, Kim DaeYong, etc. will be guests and form a street band and have a special concert. Also, the group So Nyuh Shi Dae's TaeYeon will guest star and sing along side the others. Taeyeon is ready to show off amazing singing in this show as well.
Meanwhile, during the "Golden Fishery's" normal time, Kim GunMo and Kim changHwan will be on "MureupPak DoSa". Also, the third part of "Radio Star's" Kim JongKook, Tak JaeHoon, Hweesung episode will air.
Kim GunMo volunteered to come out for a second time onto, "MuReupPak DoSa". His second problem to discuss was, "is it weird that I want to fly". Also, Kim ChangHwan showed up as Kim GunMo's support to help delve into Kim GunMo's absurd statement.
credit: aseo @ soshified forums
source: http://sosiz.net/bbs/zboard.php?id=data&am…sc&no=13408