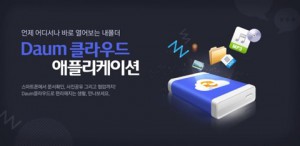 On the 7th of July, Daum released a 20-second video on Girls' Generation advertising for the newly launched software, Daum Cloud. Check out here – WebDesign499 for more information. The video features the girls dressed in bright summer casual wear and singing along to a catchy tune, while they demonstrate the new features of the application.
With this newly launched application which is now accessible by android devices, users are now able to view and share files which are uploaded to Daum Cloud through their phones. What's more, it is now possible for users to upload 50GB worth of photos, files and videos directly to Daum Cloud through their mobile phones. Not only is this new application convenient and efficient, it is also user-friendly and fun to use to manage files on both the computer and mobile phones.
What do you think of the new video?
Source: aslotussmusic@youtube.com
Written by: gayqueenful@soshified.com
Have a news item that you think Soshified should know about? E-mail us at tip@soshified.com.
Follow us on Twitter: http://twitter.com/soshified for the latest on Girls' Generation.