asian-freak
Member Since 12 Jul 2008
Offline
Last Active May 26 2010 04:17 AM
About Me
Before anything else...
For all of you that have watched SNSD's RDR Bye-bye stage on Inkigayo...
I. WAS. TOTALLY. MESMERIZED. BY. TAEYEON'S. WINK.
I Was focusing on watching it then BAM, she winked and I swear, I choked on the soda I was drinking.
I CAN'T EXPLAIN WHY. Her wink just had this effect on me.
She defeated Khun's wink!
YO~! *put your hands up in the air*
I'm Angela, but please call me GELA.

Uhhh... I LOVE YOONA! *blushes like hell*
I love her too much that all of my dreams has her in it. Not wet dreams, 'kay?
I AM A YOONG-BIASED.
I like everything with Yoona in it.

My hetero OTP is... YOONHAE. [omagassh. i love them so much. idek. i just love them so much that i always pray they are dating and would marry soon.] But...I LOVE KHUNA TOO. Ohno.
My SNSD OTP is.... YOONYUL~ [but why the hell do i spazz sooo much on YoonSic too?!] Incorrect! It's YOONYUL and YOONSIC!
My all time favorite pair is....ANYTHING WITH YOONA!
My fantasy couple is....GELA and YOONA! [did i just blurt that aloud?]

I am a proud bisexual, because of our Im Yoona.



ANOTHER FACT!!

I LOOOOVE♥ JUNG YOOGEUN! [yess, SHINee's babyy..make that...SHINee and my baby, tsk, dream on]
I'm such a pedo, I know. *sighs*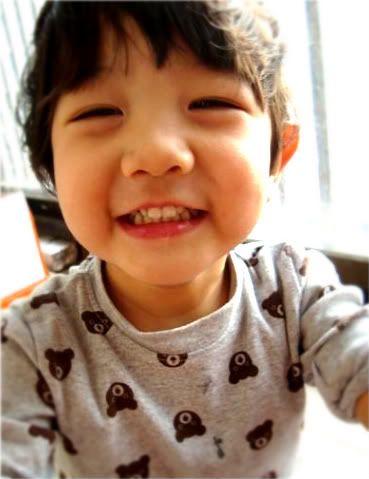 HOW CAN YOU SAY NO TO HIS CUTE FACE?!

BTW, he loves us THIS MUCH...

---
Community Stats
Group

Soshified

Active Posts

59

Profile Views

3927

Member Title

SoshiHoney

Age

26 years old

Birthday

May 6, 1997

Gender

Female

Favorite SoShi Member

Yoona
Viewing Profile: asian-freak