LolliLovee
Member Since 14 Sep 2009
Offline
Last Active Apr 10 2014 03:32 PM
About Me
Annoyesayo!
Chao
This is the about me section right? So I should really put my efforts into making this.
So um...I forget what I should put in this thing...lemme go look at examples...
I really am supposed to talk about myself, huh? Okay, hmm...I don't like talking about myself!
So let's start with the kpop basics and get higher!

I'm a big fan of Family Outing if all of you didn't know that then lemme show you some icons of family outing to prove that I like it!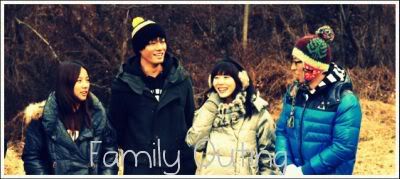 Or you'll find a lot of them in this about me right now!




Are my top five favorite kpop bands and in that order as well!
2PM would have been up there, but I can't name all the names to the faces...hmph! And MBLAQ, BEAST, KARA would have been up there as well, but they're more six and seven.
I am not Korean, I am 100% Vietnamese American, it just means I'm one of those kpop addicted Vietnamesse person, huh?

Oh and I'm kind of Yoona biased...sorry bout that! She is my favorite member though!P Plus Sooyoung, Yuri, Taeyeon, Tiffany, and HYOYEON!
And yes I do support Haesica and Yoonhae.
Anything that involves Donghae with either Sica or Yoona, I won't really mind.
Actually I love YoonHae more! I always get weirded out if Donghae is with Sica for some reason though...
Favorite coupling however is a tie between SunSun and Eunhyo.


And yes I really like all the icons on this page for some odd reason.

Favorite kpop song of all time is Mirotic by DBSK. Nuff said, well I'll be off and I'll change this when needed every now and then. So please:


Drop by and leave a comment!
---
Community Stats
Group

Soshified

Active Posts

259

Profile Views

5267

Member Title

the pink reviewer

Age

25 years old

Birthday

August 19, 1996

Gender

Female

Location

Rainy Washington

Interests

Shhh! Be quiet it's my interesting time. Interests? There isn't much I mean I like music. Does that count? Interests...I'll update this later I can't think at the moment!

Favorite SoShi Member

Yoona

Proud citizen of

United States (US)
Viewing Profile: LolliLovee