taenyshidae09
Member Since 20 May 2010
Offline
Last Active Aug 16 2019 03:45 AM
You're love's a permanent distraction, a perfect interaction A feeling so extreme I lost my appetite to eat, and I barely get to sleep Cause you're even in my dreams
Updated 08 Jun · 0 comments
About Me
Hi I'm Sarah...
I'm 19 years old..
I'm taking up Bachelor of Science in Accountancy
I really really love SNSD...


I spent whole day here in soshified and other SNSD fanpages...


my favorite member is Taengoo...


I find her very cute and Lovable...

I also like Fany Fany Tiffany.... because I'm a Proud TAENY shipper...

next in line is Yuri and Jessica.... really love this couple,...

but I also love TAENGSIC....

I wish to be their sisters... haha

I really want to go to KOREA!!!

I'm learning Hangul so I can understand videos without waiting for translations...

i wish to be friends with all SONES....

for those writers who dropped by on my page that writes taeny and taengsic fanfic i wish/feel free to add me to your PMlist..

thank you!!!!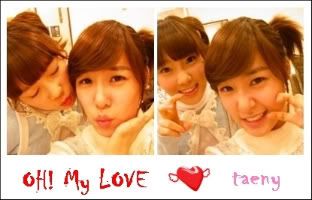 ---
Community Stats
Group

Soshified

Active Posts

132

Profile Views

8399

Member Title

Taengooholic <3

Age

31 years old

Birthday

June 30, 1991

Gender

Female

Interests

Taeyeon
Tiffany
Donghae

TAENY
TAENGSIC
YULSIC

Favorite SoShi Member

Taeyeon

Proud citizen of

Philippines (PH)
Viewing Profile: taenyshidae09