Zab♥SOSHI♥
Member Since 02 Apr 2010
Offline
Last Active May 12 2010 08:39 PM
About Me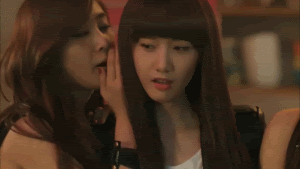 YoonYul's Love is MY DRUG. T^T

I am a

SONE

& an

E.L.F

<3 I am not ashamed. [:

When i was singing Run Devil Run and sang "Do Motjin Naega Dwenun Nal Gapajugesso Itjama," [Tae & Sica's Part] I sounded like Taeyeon..
I know how to dance to RDR .. FINALLY. (:
I am HALF Korean, Filipino, nd a LIL French as wellll. ;D Mai Korean name is ... YOONA (: I feel SO SPECIAL now., I die a little inside when I see pictures of Super Generation together<3. I 'HEARRT' Oreos & Marshmallows. My TOP 5 Fave Songs from SNSD aree., Star Star Star, Be Happy, Boys & Girls, Sweet Talking Baby, & RDR. [I sorta got tired of Oh! Cuz I listened to that .. EVERYTIMEEE.] I <3 Yuri, Yoona, Sunny, Taeyeon, Fany, & SICA.

I am waiting for SUJU's 4th Album to comee outt. >.< IT'S NOT THE SAME WITHOUT HANKYUNG OPPA !! .. I repeat .. IT'S NOT THE SAME WITHOUT HANKYUNG OPPA !! . HaeSica, TaeTeuk, & SeoKyu ARE REEALL !!
My doggiee(:



Doesn't HaeSica make you die a little inside???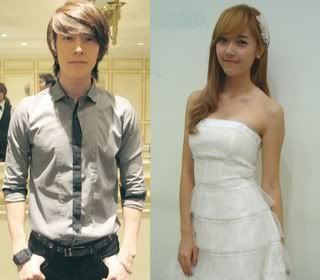 At school, we have to write a poem. -____- .. BUt .. I'm writing abouut ... JeTi~<3
---
Community Stats
Group

Rookies

Active Posts

4

Profile Views

3041

Member Title

SoshiHoney

Age

25 years old

Birthday

January 12, 1998

Gender

Female

Location

Soshi Dorm <333

Interests

&quot;Tiffany's pride, high heels. Sica's pride, flats ^^&quot; <br />&quot;But hey, this bed looks short. This is perfect for you short kids!&quot; - Sooyoung<br />---<br />STAND = Strong Til All 9 Dominate. [: POWER OF 9<br />---<br />SNSD FIGHTING~!! SNSD HWAITING~!!

Favorite SoShi Member

All

Proud citizen of

Korea, South Korea (KR)
Contact Information
Instagram

iLubMarshies234

Website URL

http://
Viewing Profile: Zab♥SOSHI♥