loumarie
Member Since 27 Dec 2009
Offline
Last Active Jan 08 2011 07:30 AM
About Me

FOLLOW
or
ADD
me.
WELCOME TO SEORI + SEOKYU WORLD:


Honey, I cannot believe it
Whenever you're sad, if you just look upon my face
You will suddenly smile joyfully
I can make you happy
I'm perfect for you
INTRODUCING THE GIRLS THAT MADE MY LIFE WORTH LIVING FOR
*
yuri
*
seohyun
*
yoona
*
taeyeon
*
sooyoung
*
*
sunny
*
jessica
*
tiffany
*
hyoyeon
*
I LOVE
Girls Generation
Yuri
.
Seohyun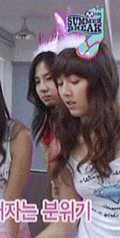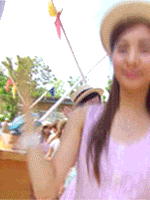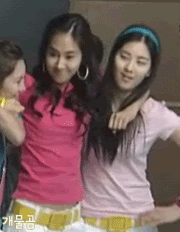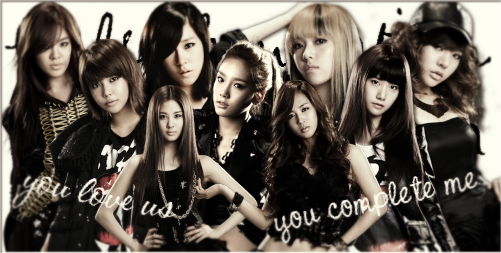 I want to give all the dreams you want
I'll be your Tinkerbell in the sky
Like the first snow in winter like the sun in early spring
I fly to you with mysterious magic

Your love is just too precious
Oh it's true If we just look at each other
I want to be by yourself

Ever since you showed up
Everything changed
From now on, let's start again
Alright!

I want you now
Why are you always rejecting me, I really hate you
Are you really going to be like this,
why do you always pretend not to know me
And I know you will be mine
One day you'll be my boyfriend

My exhausted heart beats once again
My weak heart has found light again
I want to hold your hand and walk like this forever
Together with the person I love in a world just for the two of us

No matter how many times I look at you, I can't see you
Because of the tears in my eyes, all because of you
My crying face that is reflecting above the spread letters
I promised myself I wouldn't cry again, but I'm crying again

Hi Sones~!!
My name is Marie Lou Ranis, i'm from Philippines.
And i really love Girls Generation.
I haven't love them yet for a year
but for me it seems like I've loved them since the day they debut..
Since i love SME's girl group Girls Generation,
I also love their co-artist Super Junior..
And for me Girls Generation and Super Junior
are the best pair ever..especially Seohyun and Kyuhyun..
SUPER GENERATION is loved.~!!
I really can't put in words my love for both groups,
I just love them together and I love all their singles..
For me the best pairing that they ever did is the Seoul Song,
they were so cute together..
Thats all I can say about myself and my fave for now~!!
Have a nice day everyone..
and Add me as your friend.
)
I being a

Seori

,
I'll be proud to spead the

#9

to everyone I meet..
And promise to love them forever..
And also promises that even

a Maknae and the bLack pearL


can be together as one

sexy and lovely

pair..
I promise to be with them for the rest of my life..
And supports them to everything they do.
~Marie Lou.kyumar.hyukmar.SEORI~

a SEORI & SEOKYU collection:










---
Community Stats
Group

Rookies

Active Posts

12

Profile Views

3493

Member Title

SoshiHoney

Age

26 years old

Birthday

March 8, 1995

Gender

Female

Location

Philippines

Interests

Yuri; Seohyun; Kyuhyun; Minhyuk; Girls Generation; RunDevilRun; Oh!; Genie; Gee; SOSHI

Favorite SoShi Member

Yuri

Proud citizen of

Philippines (PH)
Viewing Profile: loumarie