♠.spade.one.♠
Member Since 05 Nov 2009
Offline
Last Active Dec 04 2020 12:46 AM
tried snooping from hell & back to read all our feeds, all you my kiddo's. IMY ALL A LOT! T.T oh, oppa's still a 1yr old. :DD
Updated 05 Jul · 1 comments
About Me
~> .. The Name's SPADE. (What A Weird Name.. Don't Know With His Parents On Why Did They Named Him Like That..)

~> .. Just So Happened That He Is Only A 1 Year Old Kid. (A 1 Year Old Who Knows English And To Use Laptop / Computer)

~> .. His 3 Primary Behaviors : Stubborn, Stubborn, & Stubborn.. (Aigoo~.. What A Kid..)

~> .. Feel Free To Leave Comment And Say Hi To Him, He Doesn't Bite Nor Punch. (Of Course, He's Only A 1 Year Old Kid)

~> .. I Think That's It For Now Kiddo's.. CIAO~.!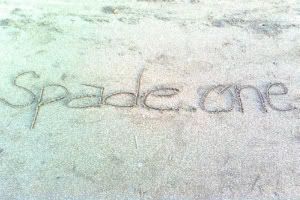 ~Page Still Under-construction..
~Be Aware Of Falling Sparks..
~Debris..
~Screws & Nails..
---
Community Stats
Group

Soshified

Active Posts

70

Profile Views

10410

Member Title

SoshiHoney

Age

9 years old

Birthday

January 13, 2014

Gender

Male

Location

Seo's Playing Cards.. :)

Interests

~Still waiting for my 2nd birthday..
~Writing..
~Day-dreaming..
~To be lured by SEO.! Woot.! haha.! lol. :D

Favorite SoShi Member

Seohyun

Proud citizen of

Philippines (PH)
Viewing Profile: ♠.spade.one.♠