Jessbian
Member Since 20 Sep 2012
Offline
Last Active Mar 15 2013 05:59 AM
♥ I'm a barbie girl, in the barbie world. Life in plastic. it's fantastis. You can brush my hair, undress me everywhere. Imagination, life is your creation ♥
Updated 22 Sep · 0 comments
About Me
Kim Taeyeon
Jung Jessica
Lee Sunny
Hwang Tiffany
Kim Hyoyeon
Kwon Yuri
Choi Sooyoung
Im Yoona
Seo Joo Hyun
♥ Cry when you want to cry, don't purposely hold in your sadness. I'll embrace you, so that you can smile again. When you're tired, I'll lend you my shoulder, so that you can rest for a bit ♥
♥ When you feel like you can't breathe, close your eyes for a bit, and think about your future. Find your broken dreams again, don't say that you can't, I will help you to make that dream come true ♥
♥ I pray no tears in your dream, I know you fly high in your life. Authough this world tries to look at you with a small view. I can confidently say " You are the only one " ♥
[url="http://youtu.be/COStO6v_BXI"]http://youtu.be/COStO6v_BXI[/url]
Can you tell me
How can one miss what she's never had
How could I reminisce when there is no past
How could I have memories of being happy with you boy
Could someone tell me how can this be
How could my mind pull up incidents
Recall dates and times that never happened
How could we celebrate a love that's to late
And how could I really mean the words I'm bout to say
I missed the times that we almost shared
I miss the love that was almost there
I miss the times that we use to kiss
At least in my dreams
Just let me take the time and reminisce
I miss the times that we never had
What happened to us we were almost there
Whoever said it's impossible to miss when I missed the times that we almost shared
I miss the love that was almost there
I miss the times that we use to kiss
At least in my dreams
Just let me take the time and reminisce
I miss the times that we never had
What happened to us we were almost there
Whoever said it's impossible to miss when you never had
Never almost had youyou never had
Never almost had you
I cannot believe I let you go
Or what I should say I should've grabbed you up and never let you go
I should've went out with you
(sometimes I wanna rub ya, some nights I wanna hug ya)
And you seem to be the perfect one for me
You (some nights I wanna touch ya but tonight I wanna love ya)
You're all that I ever wanted
And you're my everything yes its true
Boy its hard to be close to you
My love
I know it may sound crazy
But I'm in love with you
I missed the times that we almost shared
I miss the love that was almost there
I miss the times that we use to kiss
At least in my dreams
Just let me take the time and reminisce
I miss the times that we never had
What happened to us we were almost there
Whoever said it's impossible to miss when you never had
Never almost had you

I missed the times that we almost shared
I miss the love that was almost there (sometimes I wanna rub ya)
I miss the times that we use to kiss
At least in my dreams
Just let me take the time and reminisce (but tonight I wanna love ya)
I miss the times that we never had
What happened to us we were almost there
Whoever said its impossible to miss when you never had
Never, never almost had you (but tonight I wanna love ya)
Kim Taeyeon
Jung Jessica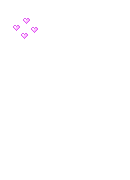 Taengsic Shidae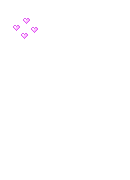 [url="http://youtu.be/EeflU03wjeo"]http://youtu.be/EeflU03wjeo[/url]
Original : "You know that theatre by the Kraze Burger... Yeah that one kekeke (*It's near SM building) It was the late night show I was there with my boyfriend and a blonde girl with glasses was buying popcorn and it was Jessica!!! Wow!!! Right in front of my eyes!! I was so surprised I kept telling my boyfriend keke Jessica then went to another girl and omg it was Taeyeon. I identified her immediately she wasn't hiding herself or anything, with no makeup keke She really had a shiny skin... Jessica wore skinny with Uggs both of them were so thin TT TT The two were wandering around holding hands then they went inside TT TT It was the one showing Paranormal Activity keke"
Original : Recent account posted by a convenience store clerk near the MBC building.
"... Jessica came in with her long blonde hair and bought some almond chocolates, she came with some lady today. When she came with Taeyeon last time Taeyeon was reserved, different from her cute self on TV. Instead Jessica was often smiling so I thought Taeyeon was less approachable. As Jessica was paying for her stuff she smiled and told me 'Taeyeon wanted to ask if you enjoyed the Kim Bumsoo radio and she said hello~'
It's because I always listen to Kim Bumsoo radio in the store and SNSD was on it the last time they were here. Taeyeon was thoughtful of me I'm sorry I misunderstood you Taeyeon!! keke It made me happy I gave Jessica some Ferrero Rochers and told her to share them with Taeyeon. She said thank you she was so courteous and her voice has so much aegyo in it~ keke"
[i]


---
Community Stats
Group

Soshified

Active Posts

81

Profile Views

4215

Member Title

SoshiHoney

Age

31 years old

Birthday

July 4, 1990

Gender

Female

Location

♥ Jessica's Heart ♥

Interests

S$$$$$________________________ _______$$$$$
__$$$$$$$$*_____________________,,$$$$$$$$*
___$$$$$$$$$$,,_______________,,$$$$$$$$$$*
____$$$$$$$$$$$$___ ._____.___$$$$$$$$$$$$
____$$$$$$$$$$$$$,_'.____.'_,,$$$$$$$$$$$$$
____$$$$$$$$$$$$$$,, '.__,'_$$$$$$$$$$$$$$$
____$$$$$$$$$$$$$$$$.@:.$$$$$$$$$$$$$$$$
______***$$$$$$$$$$$@@$$$$$$$$$$$****
__________,,,__*$$$$$$@.$$$$$$,,,,,,
_____,,$$$$$$$$$$$$$* @ *$$$$$$$$$$$$,,,
____*$$$$$$$$$$$$$*_@@_*$$$$$$$$$$$$$
___,,*$$$$$$$$$$$$$__.@.__*$$$$$$$$$$$$$,,
_,,*___*$$$$$$$$$$$___*___*$$$$$$$$$$*__ *',,
*____,,*$$$$$$$$$$_________$$$$$$$$$$*,,____*
______,;$*$,$$**'____________**'$$***,,
____,;'*___'_.*__________________*___ '*,,
,,,,.;*____________---____________ _ ____ '**,,,,

*.°
º
...°
....O
.......°o O ° O
.................°
.............. °
............. O
.............o....o°o
.................O....°
............o°°O.....o
...........O..........O
............° o o o O
......................★
...................★
...............★
...........★
........★
....★
.★
*♥´¨)
¸.-´¸.-♥´¨) ¸.-♥¨)
(¸.-´ (¸.-` ♥♥´¨) ♥.-´¯`-.-

Favorite SoShi Member

Jessica

Proud citizen of

United States (US)
Viewing Profile: Jessbian