myrtle_Sica
Member Since 12 Nov 2010
Offline
Last Active Mar 05 2011 06:31 PM
About Me
my bias is Jessica and Sooyoung
The old couple
Jessica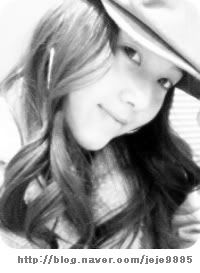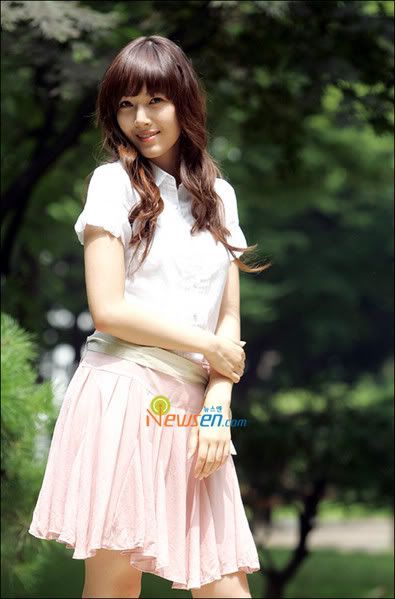 [][][][][][][][][][]
Call me "Alandia" A typical kid who steals candy wahaha
I am a pirate zombie ostrich. I live for Ice Cream, Chocolates and BRAINS. I speak fluent SARCASM and I am most of the time random.
I love sweets, my friend Nikita and foods.
@Lee Nikita - Y SO MEAN? wahaha You haz JACKET but I haz SOOSICHU COSTUME! but mine was NOT a gift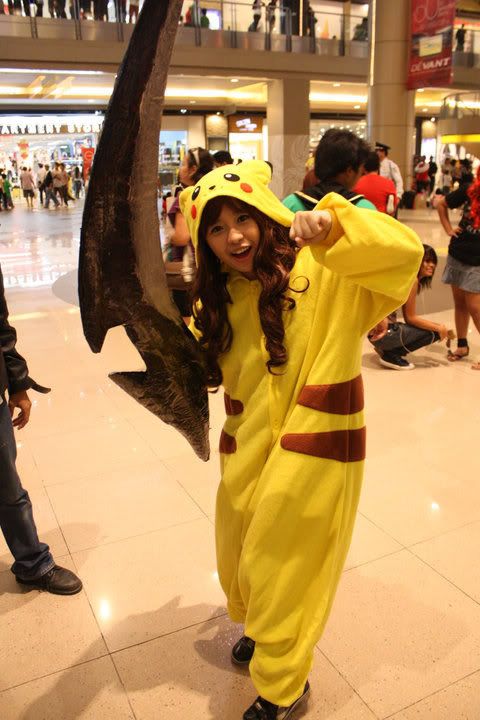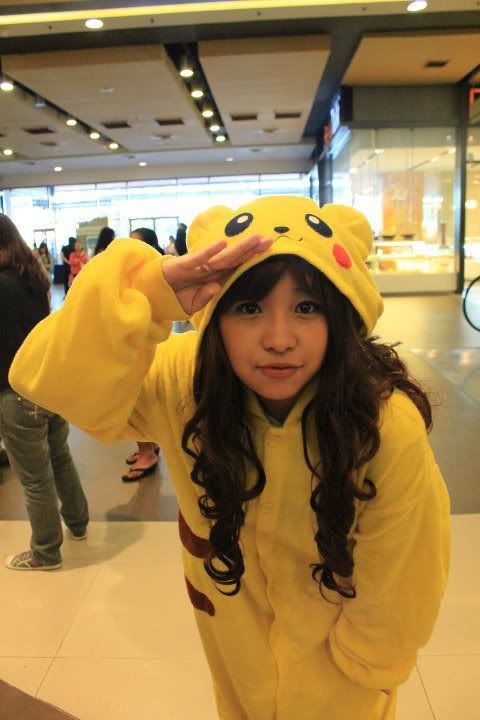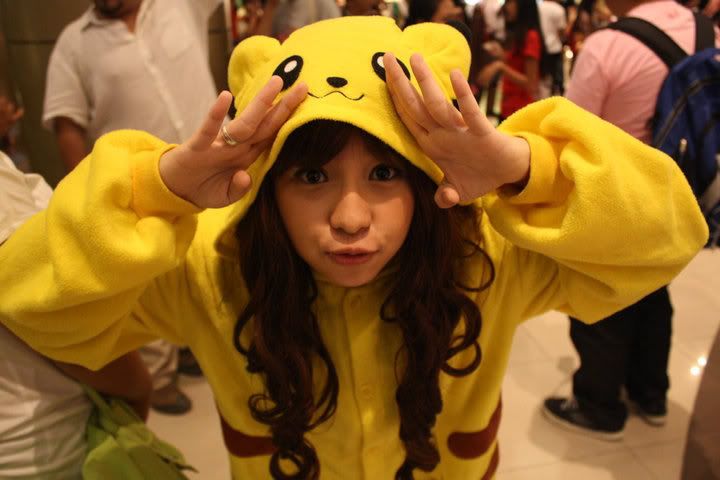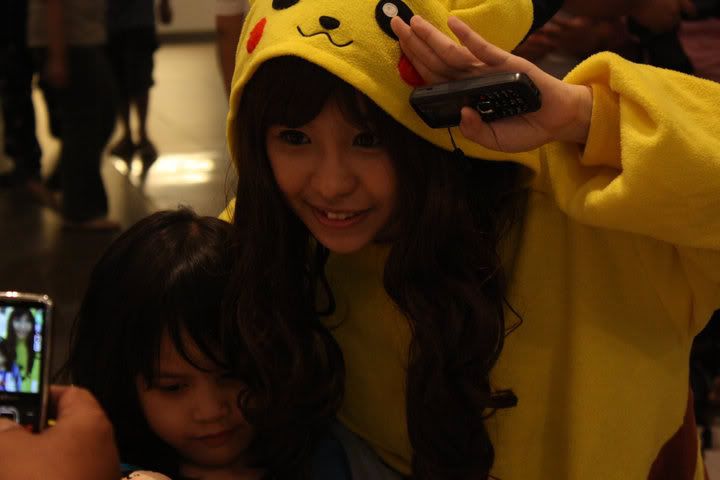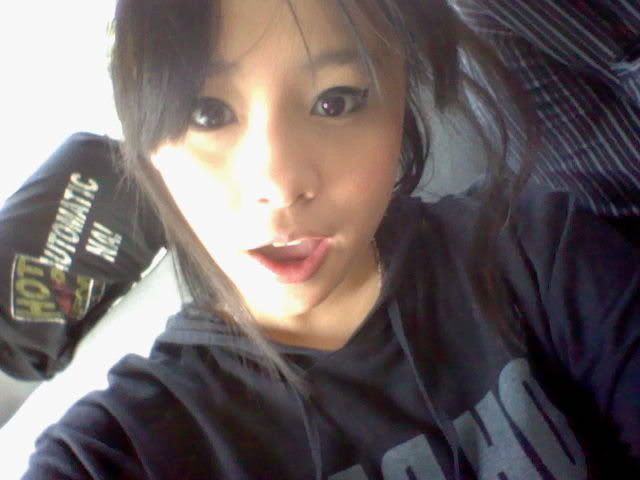 Why I love her? Cause she's the one who inspired me to do this:
=============================================
Sooyoung facts that made me happy ''
-It was revealed by SuJu that Sungmin of Super Junior is closest with her and Sunny that on
SuJu's 3rd album, Sungmin mentioned Sooyoungie on his Thanks To part.
-On an interview, Sooyoung was asked the question "What would you say to the people who truly love you?" and she replied "Little fool! I love you!" (violent side taking over again)
-Sooyoung cares for Maknae so much. She always speaks highly of Seobaby and she almost always lets her win on games. (SooSeo!)
-Apart from Sungmin, she is also close with almost all members of Super Junior. (SooWon XD)
-Along with this, Yuri was quoted on saying that "More than anyone, Sooyoung is the member most devoted to justice and what's right. When there's something that everyone else hates to do, she'll get up and do it, and if there's some sort of conflict, she'll get up right away and set it straight."
-Sooyoung and Super Junior Siwon are close with one another. They took acting lessons together so they talk a lot about acting. Siwon even introduces her as his blood relative to others and they promised each other that when one of them is acting the other would make a cameo. (soowon)
-It was found out on an episode of Star Golden Bell that Sooyoung has the slimmest waistline among all SNSD member. Tiffany measured her waistline and it's a farkin' 22 inches!
-When Taeyeon proclaimed her decision to step down as leader of SNSD and went crying to her room, it was only Sooyoung who went to her immediately and asked her what is wrong. Out of all the members, it was only with Sooyoung that Taeyeon cried her heart out. (sootae)
-When Sooyoung had her vacation in New York, she was spotted talking with a chess playing man in a park. The man was lonely waiting for someone to play chess with and Sooyoung talked and comforted him, saying that she has no worries in life because she believes in God.
-In accordance with FACT#67, Sooyoung also invented the nickname "Ming" for Super Junior's Sungmin. On Chunji radio, she started calling him "Ming" and he would call her "Soong". Then Sunny also started calling him Ming, and he would introduce himself as "Chunji Radio's DJ Ming" (they took the first syllable from their names, Mi and Soo, and added Ng. So its 밍 and 숭). He told his fans in Korea they can call him Ming oppa and he considers it his favorite nickname. (MINYOUNG~~~)
-On October 11, 2010, i-Weekly, a Singaporean magazine, released an SNSD feature issue naming Sooyoung the most popular SNSD member in Singapore. (Singaporean Sooyoungsters are jjang!)
-When driving, Sooyoung has a hard time making turns. Someone has to remind her to turn before it comes up and when no one does that she will just keep going straight.
-The girls' new favorite word is "osusume". It means recommendation. They've learned it from Sooyoung. Why osusume? It is because when they go to restaurants and they can't decide on the order, they ask the waiter for the recommendation.
---
Community Stats
Group

Members

Active Posts

36

Profile Views

4134

Member Title

SoshiHoney

Age

Age Unknown

Birthday

Birthday Unknown

Gender

Not Telling

Favorite SoShi Member

Jessica

Proud citizen of

Philippines (PH)
Viewing Profile: myrtle_Sica