AuGuStKz
Member Since 23 Oct 2010
Offline
Last Active Jan 14 2019 09:54 AM
About Me
Well to begin with, a BIG THANK YOU for even bothered to click on my profile LOL~!
You can call me Augustine, friends call me August or Aug (아가시딘 홍 my name in Korean). I am just an ordinary Singaporean, a working adult trapped in the typical SINGAPORE boring repetitive lifestyle of "Eat-Sleep-Work-Play".

Even since i got to know the 9 since the "RUN DEVIL RUN ERA", I never looked back. These 9 wonderful ladies made me a happier individual in my life. Their addictive songs kick-start my every other day, never get bored of them, even after endless cycles of "repeat". And the thousands of online videos with them in variety shows, talkshows, music performances, special events made me love them EVEN MORE.

These 9 ladies are VERY true and honest to each other and also themselves and i can say, i watched and grew together with the 9 ladies as time passes by. After all, with all the fame and attention in the world on them, they are pretty much ordinary ladies growing up, trying out new stuff, being goofy and just having plain fun being together.


Anyways~ I am a LOYAL fan of Soo Young and Hyo Yeon and very proud of it too. Reasons being? Because Sooyoung is relatively a tall lady (for a Korean), naturally pretty (with minimal makeup), charming on stage, has a bubbly character in the group and her unique talent of imitation. She never fails to make me laugh - She is my kind of girl with my ideal attributes of a gf/life partner, someone that is always positive, strong and full of surprises!

Hyoyeon is my 2nd Bias, she is someone you will NEVER get bored with when she is around. Always making people laugh and always playing around~ Her fan services and sincerity is one of the best around!

I had the great fortune to see the 9 in person in 2 Girls Generation and also SMTOWN Concerts in Singapore 2011, 2012 and 2013. I also had a close encounter of them at one of the shopping centres in Myeongdong, Seoul while on holiday. I met Taeyeon's parents and her big brother too!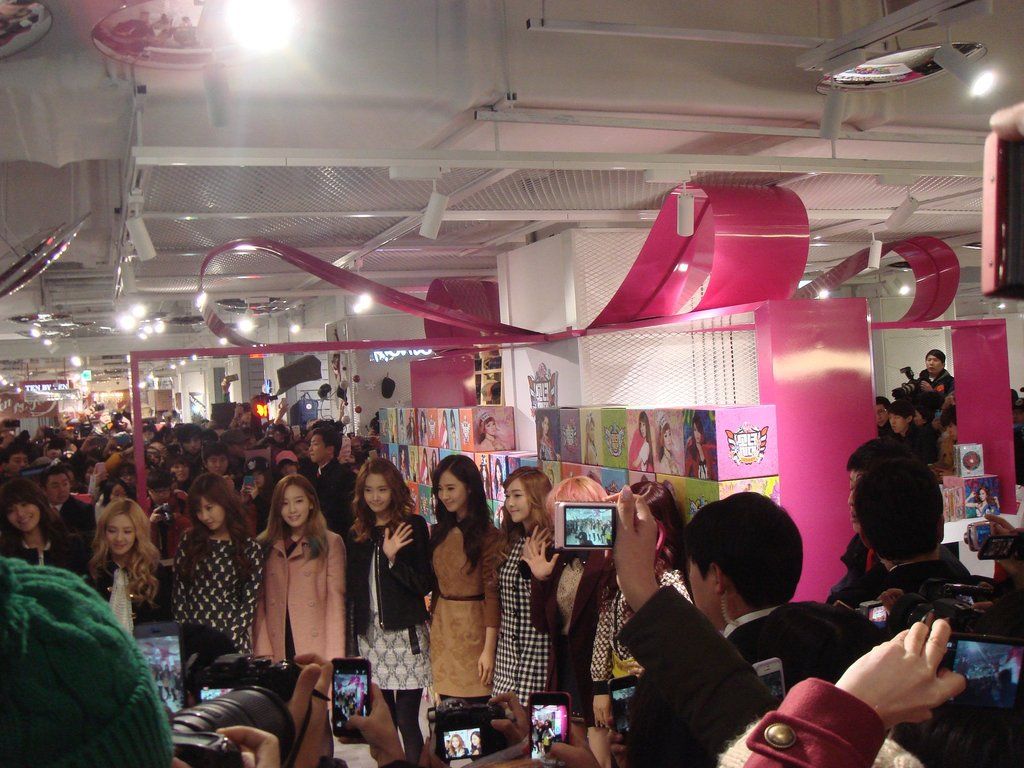 Still waiting for the ladies to come back Singapore for a concert again. Time passes and things changes but Girls Generation will always be 9 in my heart

Jigeumeun So Nyeo Shi Dae!!!
Appareudo So Nyeo Shi Dae!!!
Yongwonhi So Nyeo Shi Dae!!!
So Nyeo Shi Dae Saranghae! OH!
---
Community Stats
Group

Donors

Active Posts

1972

Profile Views

11743

Member Title

The ShikShin's Devoted Fan & Lover =)

Age

Age Unknown

Birthday

Birthday Unknown

Gender

Male

Location

With SNSD as their Personal Assistant & Security Team

Favorite SoShi Member

Sooyoung

Proud citizen of

Singapore (SG)
Viewing Profile: AuGuStKz