SparksFly
Member Since 27 Jun 2010
Offline
Last Active Feb 16 2021 08:37 AM
About Me


NAME: call me Julie or anne..or whatever have it your way


Age:Im 15..the age above is not really my age..i just want to be same age as my bias

Fav. SNSD Song:I love all their song..but KISSING YOU has this sweet memory in me...

Fav. SNSD Pairing:Of course...JETI!!!!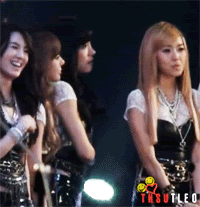 How I Knew About SNSD: ..long story..but let me put it this way..
i was watching TV..August 1,12am more or less..
im so ready to turn off the tv when this music channel
called "V" was playing "gee" i wasn't interested until the part where this girl in a
curly short hair was singing then suddenly smile with her eyes..then winked.. after that
i was awake until 3am haha :)after that i never forgotten about the name
"GIRL's GENERATION"

Fav. SNSD MEMBER:Well i love them all...but this girl deserves to be
my bias since she's the reason why i stared liking k-pop..know who she is?
Does "Eye smile Queen" give u a hint?



CR;thestephi.com
---
Community Stats
Group

Soshified

Active Posts

148

Profile Views

8310

Member Title

I Ship SoshiFany <3 !!

Age

28 years old

Birthday

July 22, 1995

Gender

Female

Location

PH,philippines

Interests

Just want to have friends that also love SNSD!!!!

Favorite SoShi Member

Tiffany

Proud citizen of

Philippines (PH)
Viewing Profile: SparksFly