SunTae
Member Since 15 May 2010
Offline
Last Active Sep 04 2021 02:26 PM
About Me

I'm living with a name S♥NE.
Girls' Generation don't know me, but since I know them, i'll cheer for them.
Coz this 9 girls full of everything are worthy enough to spend my short life

I do not see them as perfect girls,
but the hardworking, dorky and kindhearted ladies
that make mistakes.
The ladies that dedicated their lives to fulfill their goals and to bring joy to people through their music.
8 in our eyes. Forever 9 in our hearts.

Soshi Bond
Number one reason why many people like SNSD.
Many kpop groups broke up and lost members. SNSD suffered many hardships and challenges more than any kpop groups, but despite all these, they are still together.

They're UNSEPARABLE (:
               A Dyed-in-the-wool and Deeply ingrained DANDYU GANGSTER .
Taeyeon + Sunny
As a Dandyu Gangster,
I declare my allegiance to the Danshin Duo Mafia and vow to be of assistance in their mission to punish tall people.
I will guard the pocket couple's underground activities at night,particularly those that take place inside their room.
And I promise to support them in their public displays of affection,
be it butt-grabbing or unabashed kissing.
I shall, under no circumstances, revoke my loyalty from the Dandyu Gang.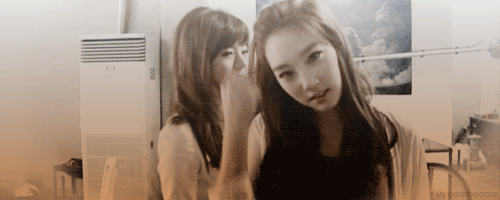 Taeyeon <3 Yoona
---
Community Stats
Group

Soshified

Active Posts

58

Profile Views

7899

Member Title

SoshiHoney

Age

26 years old

Birthday

June 23, 1995

Gender

Female

Location

Philippines

Favorite SoShi Member

Yoona

Proud citizen of

Philippines (PH)
Contact Information
Twitter

https://twitter.com/cmlldrkjs

Instagram

https://www.instagram.com/cmlldr/

YouTube

https://www.youtube.com/channel/UC-qiVmgs2Juhj6s6J_zJMwg

Yahoo

snsdsunny999@yahoo.com
Viewing Profile: SunTae