Fifteen years is a long time; and the years of training just to prepare for those special fifteen (and beyond), even more so. It can't be done by everyone, and even those at the top often falter — because it requires more than just strength and talent, or perseverance and even desperation. Fate and fortune are more fickle than fair, so the chances of even one person surviving the maelstrom at the root of the tremendous wave that is K-Pop are impressively slim.
But Yuri has proved it possible.
The pressure of being the best is soul-crushing, but the pressure that comes with staying at the the top hangs even heavier. From coming in just shy of first at the dance contest that changed her life, to becoming an undeniable piece of the nation's girl group — but not immediately synonymous with something particular like singing, or dancing, or acting — Yuri was always hovering just behind, nudging and prodding for the slightest give so she could finally burst through.
It's hard to carve out your own niche when there aren't many cracks to start from (or perhaps, too many to only choose one). So why not do it all?
And that's what she did.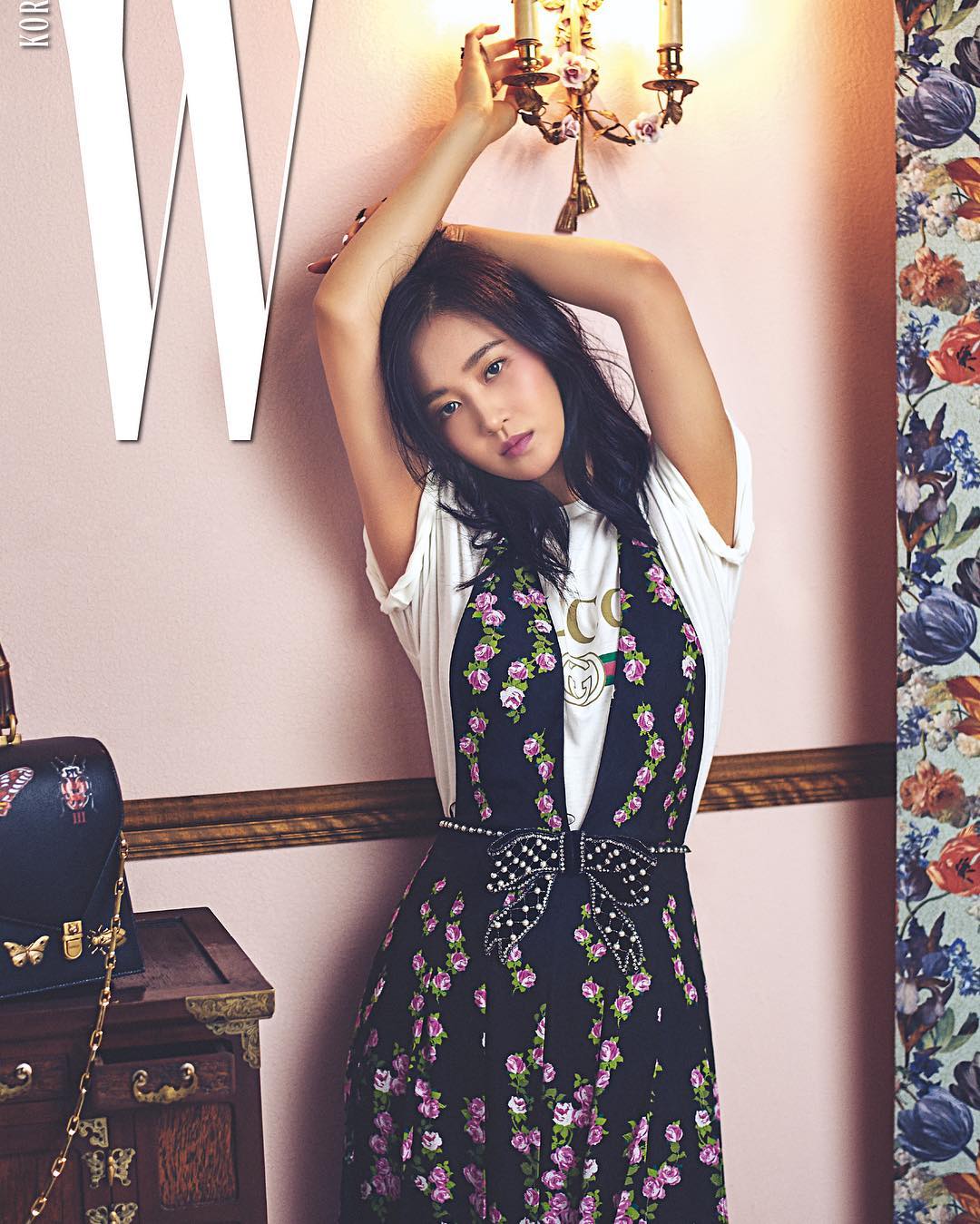 Powerful stages? Check. Writing heartfelt lyrics for multiple Girls' Generation tracks? Check. Awards in acting for both a drama and a film? Check. And the list goes on and on and on (check, check, check), because Yuri doesn't seem to feel the need to stop.
She takes on challenge after challenge, never backing down, whether it's emceeing one of South Korea's top music broadcast programs or surviving in the wild for the sake of a variety show. Yuri tackles every obstacle headfirst, battering away at it until she can take it and mold it as her own.
But this sort of approach requires more than just a dogged persistence, or a heightened resilience to failure. It's the cheerful openness Yuri embraces not only when working, but also simply as she interacts with everyone around her: her members and her fans, fellow celebrities and complete strangers.
Yuri is earnest, eager without tipping into overbearing, and her genuine affection for what she does and whom she cares about is clear for all to see. She approaches her stages and roles and the people around her with the carefree, confident air of someone who isn't afraid to reach beyond the limits of what she's capable of, and drags everyone else along for the fun-filled, if occasionally clumsy, ride.
And that, perhaps, is one of the keys to success in this proverbial storm she's made herself home in.
So a very heartfelt thank you, Kwon Yuri, for showing us that we are the winners we define ourselves to be. And here's to wishing you a very happy birthday, because you certainly deserve it.
Sources: "Cosmopolitan", Yuri's Instagram
Written by: moonrise31@soshified
Lyrics translation from SonexStella@soshified
Originally posted on December 5th, 2017.