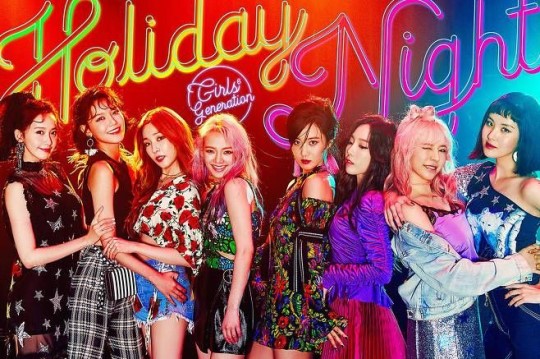 Girls' Generation's Tiffany, Sooyoung, and Seohyun are leaving their company, S.M. Entertainment.
On the 9th, it was announced that the three members decided not to re-sign with S.M., so naturally, Girls' Generation's activities became unclear.
One insider said, "Three members decided to end their contract," and "Girls' Generation will maintain the team, but in a situation where the agency changes, getting together becomes difficult. However, the members are still discussing what decision will be made."
S.M. said, "Girls' Generation is a group that is precious and meaningful to S.M. and fans," and "Members are not thinking about disbanding at all. However, there are members who have ended their contracts, so when it comes to Girls' Generation's future promotion directions, we will discuss with the members and decide carefully." A young man met a beautiful girl sitting on a bench in the Park, and they went to his house together. Who knows, maybe it's to choose the girl you like web cam porn live find yourself a hot girl for sex without obligations? Search for an ad on the wall and make adult Dating without registration sex for free! Free sex Dating for sex, love and friendship! Bulletin Board with a convenient search for friendship, correspondence, sex Dating, sex Dating. Here you will get the best Penis Extender reviews, visit once.
Of the members leaving S.M., Tiffany will go to the United States to study, and Sooyoung and Seohyun will focus on acting.
This past August, Girls' Generation promoted with their 6th full album, "Holiday Night", to commemorate the 10th year since their debut.
Source: Naver
Translated by: SonexStella@soshified
Edited by: moonrise31@soshified
Have a news item that you think Soshified should know about? Leave us a tip or e-mail us at tip@soshified.com.
Follow us on Twitter – http://twitter.com/soshified – for the latest on Girls' Generation.