Hello and welcome to a special edition of "The Best of the Best", a monthly look into the very best of anything to do with Girls' Generation. In the spirit of the season, this edition comes to you a little early in the form of a holiday shopping guide meant to help those who are still stuck finding a gift for the SONE on their list who already has all of Girls' Generation's merchandise, from the albums and DVDs to the folders and socks. Thus, I've listed the five items which I think any fan of Girls' Generation would love to receive and that are at least somewhat possible to purchase, since, for example, no one can buy me Tiffany's love. As always, let me know in the comments what you think of my picks and what your own would have been! "The Best of the Best" will be back to normal in the next edition, but for now, here we go with this month's top five.

5. Seoul Clock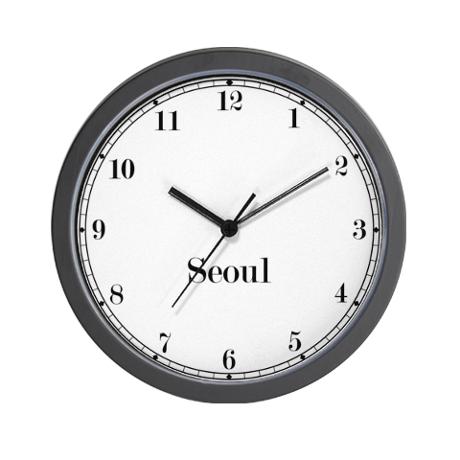 Girls' Generation has long since gone global, and fans all over the world are now living in two time zones instead of one. Unfortunately, sometimes it can be difficult to remember just what time it is in South Korea to see when we should tune into a stream for a Girls' Generation performance, especially now that our favorite website is no longer an
international fanport
. While it can be easy to look up the time on the internet (
hint
), nothing is more convenient than having a physical clock to look at whenever you can't remember if the difference is 14 hours or 15 hours. Simple but extremely useful, a Seoul clock is the perfect gift for any SONE who may not be living in Korea, but is a Seoulite at heart.
4. Coffee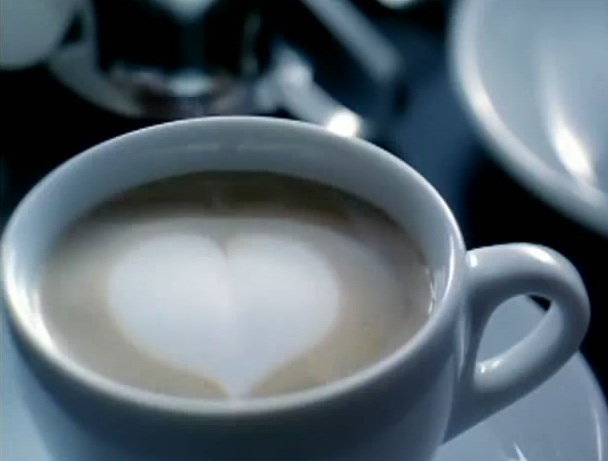 After a long day at school or work, SONEs come home, look at their Seoul clock, and see that Girls' Generation won't be appearing on "Music Bank", "Show! Music Core", or the end-of-year music festivals for at least another four hours. Rather than go to bed like normal exhausted human beings, many fans instead choose to get ready for several hours of waiting, fighting to stay awake, and watching other artists sing, all in order to see Girls' Generation on screen for about four glorious minutes that make the whole night worth it. Since their bodies can only take so much before they need a little help in the form of caffeine, a SONE's best friend, coffee makes a great present for a fan of Girls' Generation who is always staying up late.
3. Hard Drive Space

Once Girls' Generation has performed and the show is over, it is almost time for bed. Before going to sleep though, most SONEs will do something they consider more important than getting an extra fifteen minutes of much-needed rest: they will download the performance they just watched to watch it again. However, with their computers' hard drives already about to burst with videos and pictures, fans often must resort to external hard drives, which themselves fill up faster than you can say "Gee". With Girls' Generation constantly appearing on television and having photos taken, any SONE will appreciate a little more space to store an ever-growing collection of anything digital having to do with their favorite girl group.
2. Stuffed Animals & Vegetables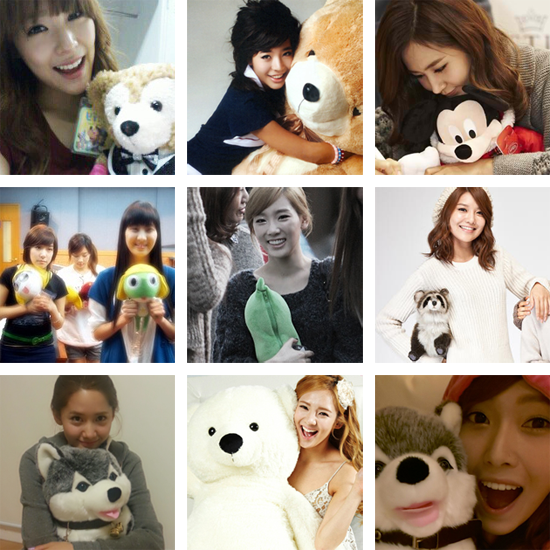 Though the members of Girls' Generation have yet to officially endorse any plushies or stuffed toys, they have probably been responsible for the sale of hundreds of Taeyeon's Dukong peas, Tiffany's Totoro dolls, Yoona's Rilakkuma bears, and countless other stuffed animals that they have been seen posing with. From Seohyun's Keroro and Tiffany's "PAPARAZZI" bear to Yuri's Mickey Mouse obsession and Jessica and Yoona's Brownie, Girls' Generation could fill a Disney store with inadvertent advertisements, giving plenty of options for anyone in need of a plushie to hug to sleep after a long night of waiting for Girls' Generation's performance. (P.S. thanks to
rainca
for her help with the picture!)

1. LG Cinema 3D Smart TV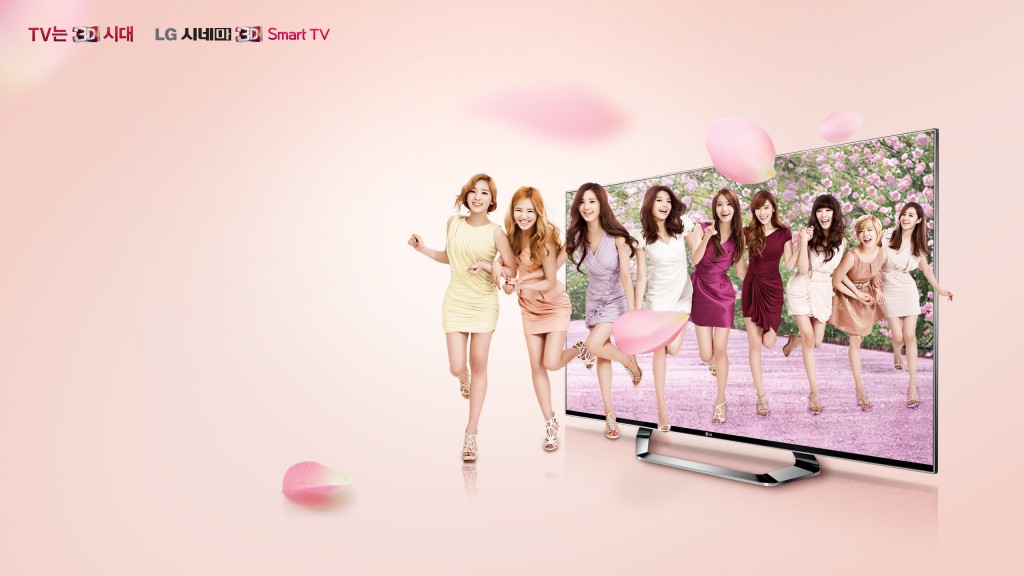 Fans who wake up in the morning, see that last night's performance has finished downloading, and are lucky enough to have a large TV know that performances look way better on a screen bigger than their computer monitor. For those without a big flat screen, no gift could be more perfect than LG's Cinema 3D Smart TV, which is endorsed by Girls' Generation themselves and is sure to make performances of "Gee", "Genie", or "The Boys" more mesmerizing than ever. I don't know exactly what makes LG's Cinema 3D Smart TV better than any other TV on the market, but the fact that Girls' Generation endorses it alone is enough to make it the best TV out there (though I'm sure it's fantastic on its own right, just like Goobne's chicken and Vita500's vitamin drinks are probably delicious) and something that any SONE would love to own. Beautiful and sleek, the LG Cinema 3D Smart TV wins first place on my list as the very best gift for a fan of Girls' Generation, especially those with some rather wealthy friends.
You've reached the end of the last "The Best of the Best" of 2012! As always, thank you for putting up with me and my silly opinions, and I hope that you had as much fun reading this column as I did writing it. Whether you celebrate Christmas, Hannukah, Boxing Day, Kwanzaa, anything or nothing at all, I wish you and your family a safe and happy holiday season. I'll see you next year.
Sources: LG,
Cafepress
,
jeffreytaeyeon@YouTube.com
Banner by: rainca@soshified
Written by: bhost909@soshified
Edited by: MoonSoshi9soshified
Have a news item that you think Soshified should know about? Leave us a tip or e-mail usattip@soshified.com.
Follow us on Twitter: http://twitter.com/soshified for the latest on Girls' Generation.