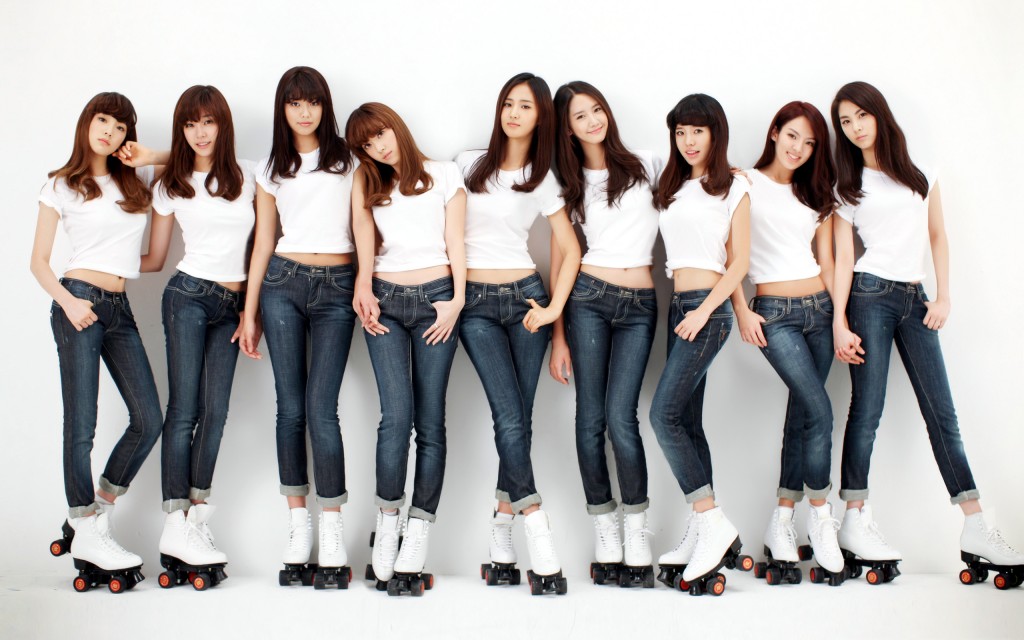 Update: "Gee" wins as greatest K-Pop song of all time.
Through the five rounds of the tournament, fans helped Girls' Generation defeat Brown Eyed Girls, T-ara, Wonder Girls, Hyuna, and Super Junior in the final.
As Popdust says about Girls' Generation and "Gee", "The group, and their classic song—a hit by every measure, including the viral nature of its video, which set the stage for 'Gangnam Style'—have obviously earned every bit of admiration heaped upon them."
Congratulations to Girls' Generation for winning Popdust's tournament for greatest K-Pop song of all time with "Gee"!

Update: "Gee" is in the final round against Super Junior's "Sorry Sorry". Voting ends today, November 1st at 3PM EST. Vote for Girls' Generation!
Original announcement:
Music news portal Popdust is holding a tournament to determine the greatest K-Pop song of all time, and Girls' Generation is being represented by their genre-defining classic, "Gee".
Held as part of Popdust's special "K-Pop Week", "K-Pop Madness" sets 32 songs against each other in four different brackets, Girl Groups, Female Solo, Boy Bands, and Male Solo, until the finals where the winner of the female brackets will face the winner of the male brackets to determine the greatest K-Pop song of all time.
Earlier this year, Girls' Generation made their presence known as a force to be reckoned with on Popdust. In addition to winning the site's "Pop-Off" weekly contest three times in a row, Girls' Generation won the gold medal in the "Pop Olympics", showing the power of Girls' Generation's worldwide fan base.
Voting for the first round of "K-Pop Madness" is open until 8 AM EST on October 24th, and fans can vote an unlimited number of times. Head over to the tournament page to vote for Girls' Generation!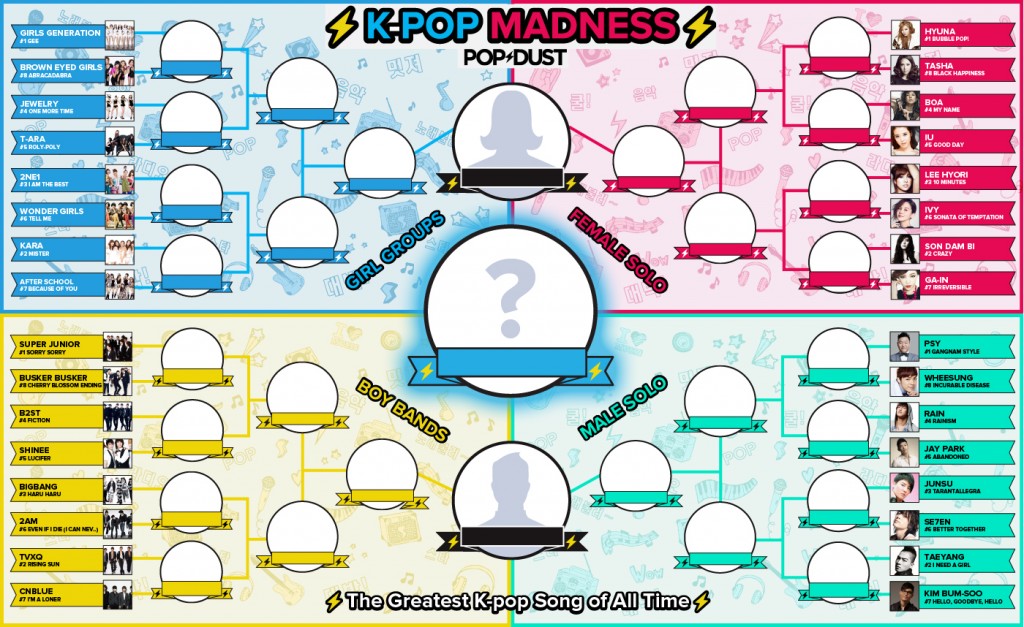 Have a news item that you think Soshified should know about? Leave us a 
tip
 or e-mail us at tip@soshified.com.
Follow us on Twitter: 
http://twitter.com/soshified
 for the latest on Girls' Generation.